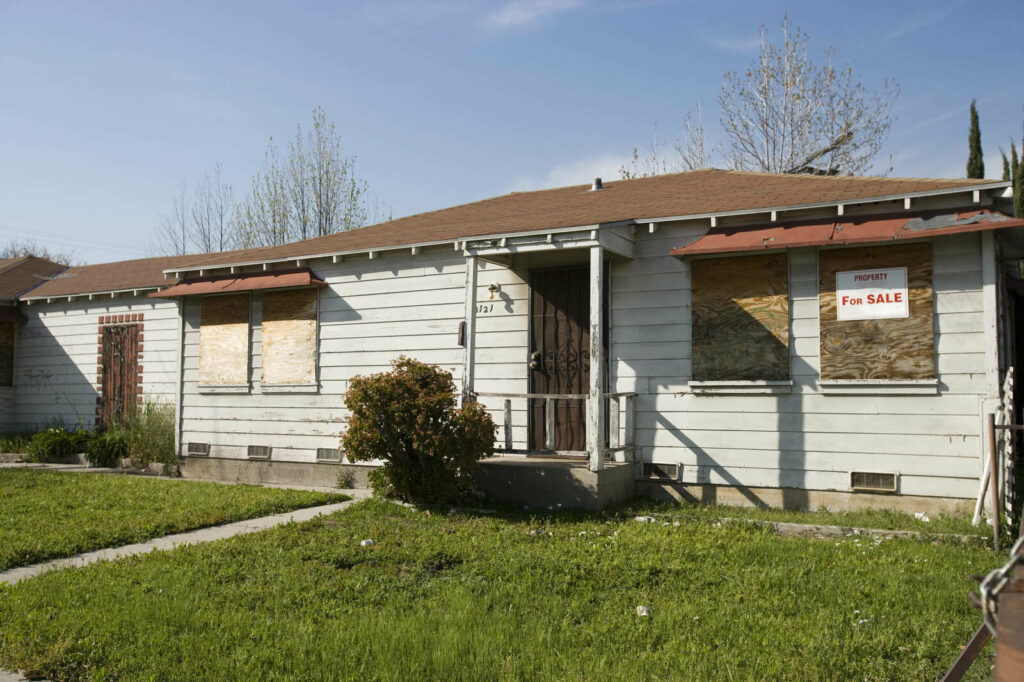 Selling a house is a major event in most people's lives. It involves a large amount of money, an emotional "removal" of a big part of your life, complexity and uncertainty, and lots of changes and decisions and a bunch of hard work getting everything ready.
But what if you wanted to sell the house right now, as-is, without having to do anything special to get the house ready? Is it possible? Let's take a look at your options for selling your house as-is, and how to do that quickly.
Why?
The "why" behind your selling motivation is important to consider before we delve further into this topic. Why do you need to sell fast? Why do you want to sell "as-is"?
The answers to these questions will help you determine how best to proceed.
Why do you need to sell fast?
Every seller has a reason why they are selling. It may be because you got a new job in another city or perhaps your family is about to expand and you simply need more room. Or perhaps you inherited a property and you need to sell a house that you don't need.
But you should carefully consider if you need to sell fast. Do you have circumstances that require a quick sale or can you wait the typical time it takes to sell a house? If you sell fast, there may be tradeoffs which we will discuss later, so make sure you truly need to sell fast. Your selling time frame can greatly impact your real estate transaction.
Why do you want to sell "as-is"?
Selling a house as-is, meaning that you don't do any kind of cleaning, maintenance or renovations to the property prior to selling, will almost certainly guarantee that you receive less money for the house. Know going in that, if you sell as-is, you will be selling for less money than if you spend some time preparing the house.
If you are ok with that, then let's continue! There's no right or wrong here, but you need to understand the tradeoffs. Sellers have many perfectly rational reasons for wanting to sell as-is, such as selling a house that is located far from where you live. If you own a property that is a long distance from you, doing any kind of maintenance may be impossible without severely inconveniencing you. Or perhaps you have physical disabilities that prevent you from doing intense labor on the property. Whatever your reason for wanting to sell as-is, just make sure it is worth what you will be giving up.
Decide How You Will Sell Your House
When most people think of the process of selling a house, they think of using a real estate agent. But there are many ways to sell a house, giving you alternatives, depending on your needs and your situation. Let's examine your options.
Real Estate Agent
Nine out of 10 people choose to use real estate agents when selling their home. Real estate is complex, and agents do have formalized training and they are licensed by the state. So agents have a greater level of real estate knowledge and familiarity with real estate markets than your average person.
Agents also give you access to the multiple listing service (MLS) which is the central repository for homes that are for sale. If you want your house exposed to the largest audience of potential buyers, you really need to make sure your home is listed in MLS. Working through an agent is required to get your home listing in MLS in most cases.
But agents will charge you a commission. Real estate agent commissions are typically around 6% of the selling price. An experienced agent can often get you a higher sale price for your home than you could get on your own, so this can offset the commission you will pay them.
Agents are good at marketing and selling nice houses, in good condition. But we already determined that you are selling your house as-is. Agents will balk at selling a listing as-is. They will want you to do a bunch of cleaning, maintenance, yard work, and even some renovations.
Selling less than perfect houses to traditional retail buyers may be difficult for a real estate agent to do. They normally work with buyers who just want a move-in ready home, so their buyers are not going to consider houses that are in distressed condition.
If you can't or won't do the normal preparations that real estate agents want you to do for a listing, perhaps you'll want to consider alternative selling options. Keep reading.
For Sale By Owner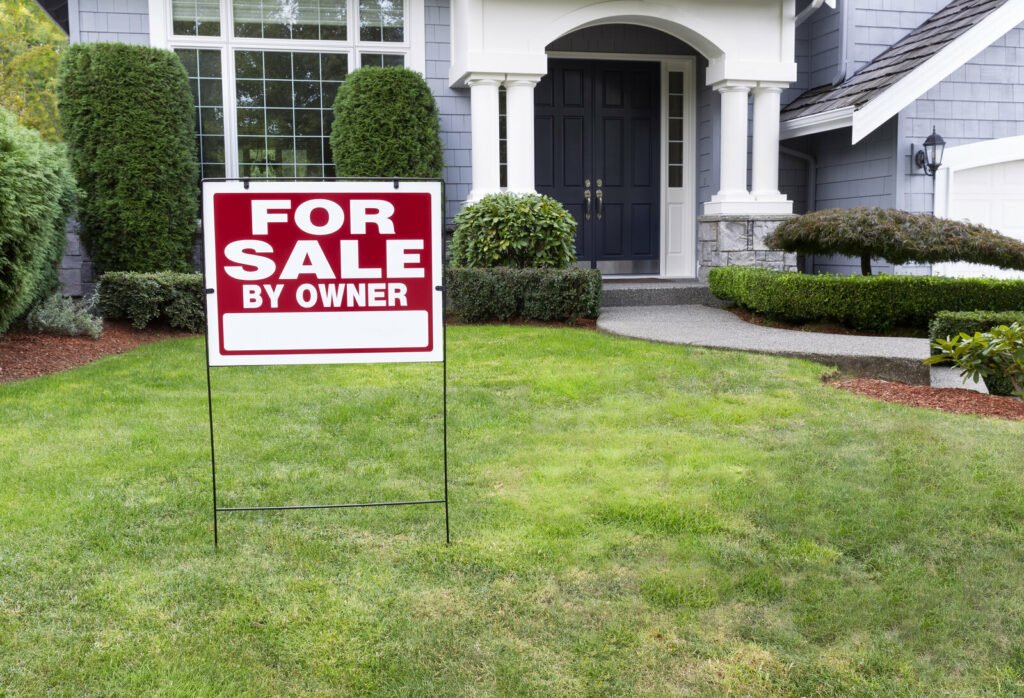 Selling your house for sale by owner (FSBO) means that you do everything from advertising to showing to negotiating. Most people don't want to do this because real estate is complicated and reaching buyers is a challenge if you can't list your home in MLS.
However, when selling FSBO, you call the shots of how much or how little preparations you want to make to your house. If you want to sell as-is, there's no one to stop you.
You'll save on real estate commission, which can save you tens of thousands of dollars.
One thing you may want to pay for is a professional photographer. For just a couple of hundred dollars, you can get professional quality photos that will put your house in its best light. When people are deciding whether or not to look at your property in person based on online photos, professional quality photos are worth paying for.
Sell to a Professional Homebuyer
A professional homebuyer is a real estate investor who has his or her own source of funds and will pay cash for houses. They don't necessarily rely on banks or mortgage lenders to fund their purchases, so they can act quickly and buy properties in a matter of days rather than weeks or months, like traditional homebuyers.
This type of buyer will often buy property in as-is condition, so if you have a house with major damage, this kind of buyer may be your best shot at selling quickly, if at all. Renovating properties after purchase is standard operating procedure for this type of buyer.
Assuming your house is not listed with an agent, you won't pay any real estate commission when selling to a professional homebuyer. This type of buyer will often pay all closing costs as well, saving you even more money.
Resideum is a professional homebuyer and if your home is located in Metro Atlanta, we would be happy to provide you with a free, no-obligation offer. We buy houses in any condition including fire-damaged houses, water-damaged homes, properties hit by tornado and more. We can close as quickly as 7 days since we are cash buyers.
Sell to an iBuyer
iBuyers are the new kid on the block. These are large internet-based companies that use computer algorithms and large amounts of data to make their property buying decisions. Using their algorithms, these companies will determine what they will pay you for the property. They may make their offer without anyone actually seeing the property. However, the final price is normally subject to a final inspection by a human.
You'll pay a percentage of the property value for this service, but you can sell quickly. iBuyers are cash buyers and can close in around three weeks.
iBuyers may buy a house as-is, but if your home is severely damaged, iBuyers may not be interested.
Other Ways to Sell Your House
There are a handful of other ways to sell your property including:
Hire an auction company to sell your property. You can ask for a minimum bid, or if you want a guaranteed sale, an absolute auction means you sell the property without requiring any minimum. Auctions are quick, but they will probably not bring in the maximum amount of money.
Sell to an institutional investor. This type of home buyer looks for houses that would work as rental property. They will probably want properties that are in fairly good condition.
Set The Right Price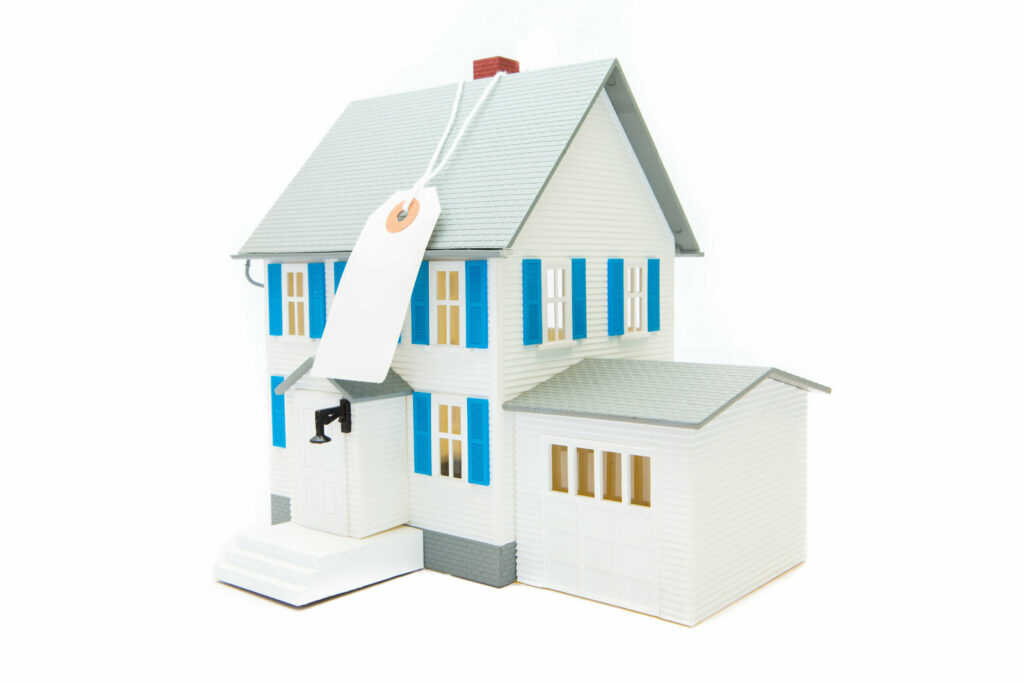 Because you are trying to sell your house fast without doing any work on it, your main way to attract the right buyer is by setting the right price. Price it too high and you'll drive away most buyers before they even look at the house. Price it too low and you give away some of your equity.
Pricing in the sweet spot is what you must aim for.
Hitting the right price can be difficult if you aren't a real estate pro or if you are not using a real estate professional to sell for you. An agent knows the market and can pull data on comparable properties that have sold recently to help arrive at a fair market value for your house.
If you are selling the property yourself you'll need to try to find recent sales in your area and price your house in relation to those recent sales. Entire industries exist around home pricing, so this topic simply can't be covered adequately here. If you absolutely need it, you can always pay for a professional appraisal.
In a hot market, setting a price too low isn't a huge problem because the market demand will most likely help you get offers above your asking price. When you put a property on the market, if it is desirable, you will probably get multiple offers from many buyers. You will be in the drivers seat and you should be able to negotiate a price higher than your original asking price.
Setting a price too high will quickly be obvious if you don't get any offers. You can drop your price, but you may miss out on the excitement and interest a property normally gets when it first goes on the market.
Because you are selling your house as-is, you should anticipate that you will not be getting top dollar for it. This is one of the tradeoffs we referenced earlier. You can sell your house as-is and fast, but you're almost certainly going to have to give up something. In this case, you will have to lower your price to offset the problems that need to be fixed. Somebody has to fix the house. If you take care of it, you can sell at a higher price. If the buyer deals with it, they rightfully should get a discounted price.
If your house has obvious problems, you may want to offer repair credits or allowances. For example, if the roof needs to be replaced, you can offer a $10,000 roof allowance. Acknowledge the problem up front and it becomes a non-issue during negotiations.
Be prepared to drop your sales price if necessary. Since speed is important to you, if you are not attracting buyers, you may need to drop your price after a certain period of time without receiving any offers.
You may want to create a price-reduction plan ahead of time so that you reduce the price on a specific schedule. For example, after one month, reduce the price by $10,000. After two months, drop the price another $15,000, etc. Just make sure you are comfortable with the numbers so they aren't difficult to accept emotionally when the reduction date arrives.
You can see that setting a fair price from the beginning can save you a lot of wasted time and agony.
Take Care of Easy Repairs and Maintenance
While this article is about selling as-is, you may find that a few simple tasks can make your house sell quickly and for more money. Some small efforts can produce disproportionately large results, and you can easily find other people to do them for you.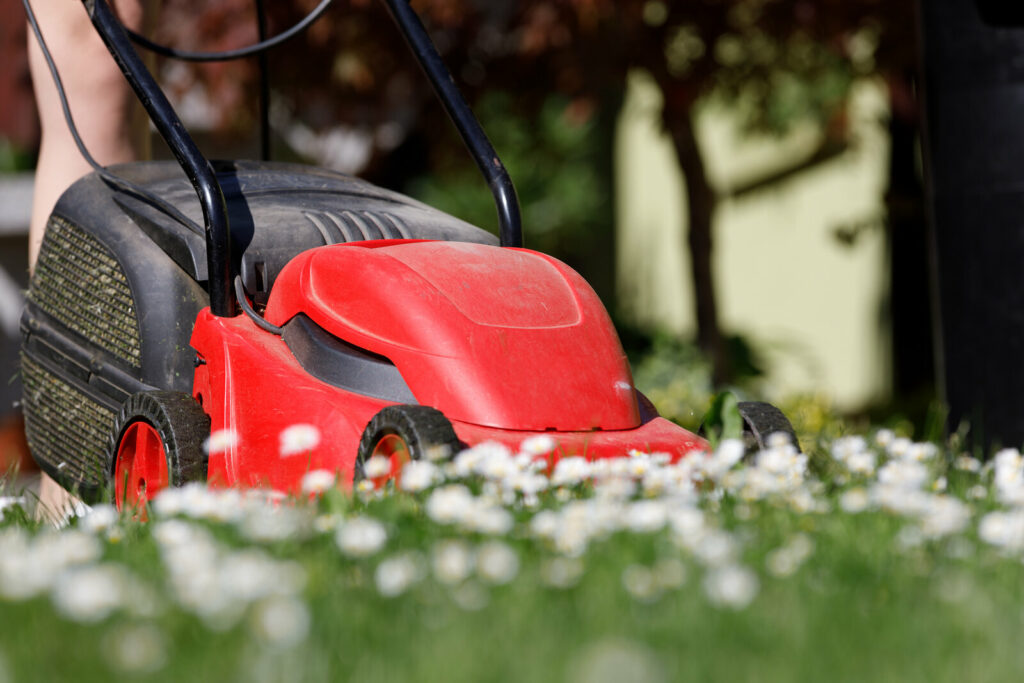 Keep the grass mowed – In addition to making the property much more appealing, keeping the yard in decent shape can keep you out of trouble with the homeowners association or local authorities. While you may not be able to mow the grass yourself, finding a lawncare company should be fairly easy. Just ask a neighbor for a referral or do a quick internet search.
Vacuum the floors – In just a few minutes, you can vacuum an entire house. If there are hardwood or tile floors, get one of the many disposable duster/sweeper products and give the floors a quick clean.
Dust – Clean dusty and dirty surfaces, especially in kitchens and baths.
Clean the toilets – Toilets can get disgusting, especially if water sits in them for extended periods. Spend 20 minutes and clean the toilets!
Repair holes in walls – Holes in walls attract instant attention and become a focal point when buyers see them. Remove these distractions by repairing the holes and applying fresh paint. If you don't know how, hire a handyman to come in for a few hours and correct all the simple problems.
Replace missing or burned out light bulbs – For a few dollars and a few minutes of your time, you can make every room in the house bright and inviting by replacing or installing bulbs.
Fix plumbing leaks – If you have dripping faucets, fix them. Again, a handyman can do this if you aren't able to do it yourself.
Paint – Fresh paint goes a long way to making a house look new. If the walls in a room look bad, consider spending a few hours to paint, or hire a professional painter to freshen up the walls and other surfaces. A newly painted front door is perhaps the best use of your painting time since buyers will have a first impression of your house based on how the front door looks.
You don't have to do major repairs on your home to make a difference. Pick some quick repairs and simple maintenance that make it presentable and clean.
Consider getting a cleaning service to deep clean the house, and keep the yard in good shape for improved curb appeal.
Clear Out The Junk, Or Not
If you have a house full of personal property, you'll have to decide what to do with all the stuff before you sell. Now, if the home is yours and the stuff is yours, you'll probably be taking it with you when you move. But if, for example, you inherited a house full of someone else's stuff, you may not want any of it.
In either case, you will need to remove the personal property or decide that you will leave it in the house.
You can dispose of personal property in a number of ways: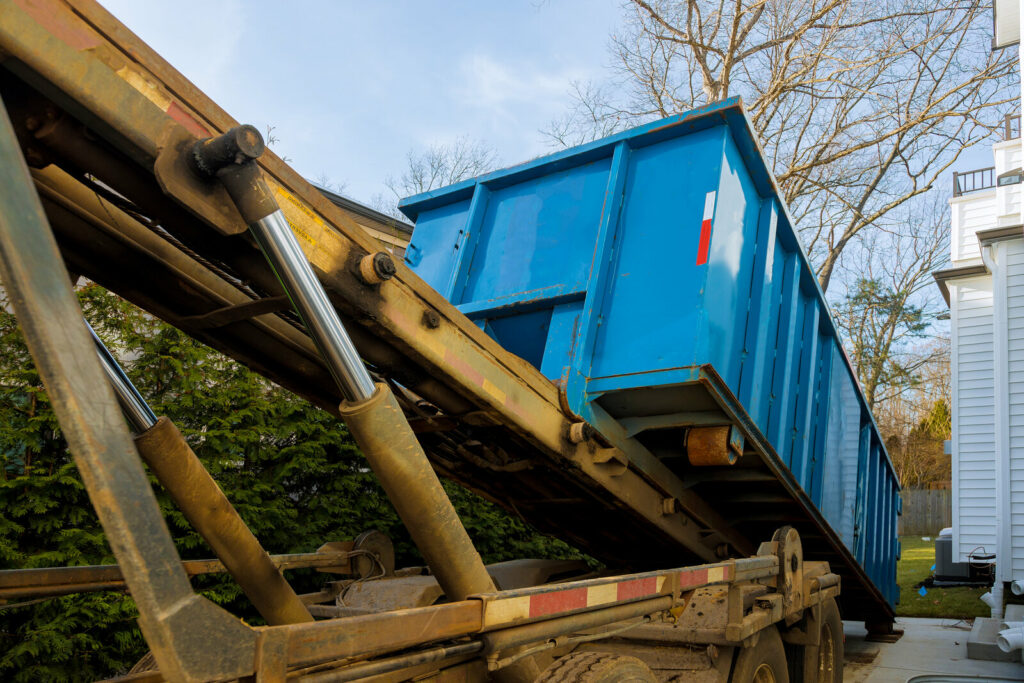 Garage or yard sale – This is going to require a lot of your own time and effort. But you get to keep all the money when you sell the items.
Estate sale – You hire someone else to handle the pricing, advertising and running of the sale. But you will pay a substantial sum. This type of sale may attract buyers willing to pay more for items than they would at a garage sale.
Dumpster or junk removal service – If the house is full of mostly junk, a dumpster ready to receive said junk may be your best option. If you can't or don't want to do the work, you can always hire someone to clean out the junk and fill the dumpster. You'll have to have the dumpster delivered and picked up. Dumpster rental will cost a few hundred dollars. Full-service junk removal could run into the thousand-plus range, depending on how much junk you have.
Move it – If you want to keep some or all of the items in the property, then you'll be moving it out, either yourself or with movers.
Leave it – If you are sticking with selling your property as-is, you can choose to leave everything where it sits. The challenge with this option is that you'll have to find a buyer who is agreeable to you leaving the house filled with junk. Most regular buyers who plan to live in a home will not like this option and this is probably not going to be your target buyer. A professional homebuyer/investor like Resideum will agree to buy a house with all the junk left in place. If you just want to walk away from the property and not worry about what's left in it, selling to this type of buyer may be your best, and possibly only, option. Removing lots of junk from a house can cost hundreds, if not thousands of dollars. Asking a buyer to deal with your junk is something most are not willing to do.
Tradeoffs
Part of the premise of this article is that you can sell your house fast. But the other premise is that you sell as-is, meaning, no matter what condition it is in, and without doing any work on the house, you will sell it.
To achieve both of these: 1. Sell fast. 2. Sell as-is, you have probably already guessed by now that you will need to be willing to make some tradeoffs.
If the house is not in tip-top shape, you will have to accept the fact that many "retail" homebuyers will not be interested in the property. Most people just want to buy a home, move in and continue with their normal life. Most people do not want to buy a building full of problems and costly repairs. Therefore, you will have to make a tradeoff and sell the house to a specific kind of buyer, one who is willing to make repairs and deal with problems or a house in poor condition.
You can't expect to get full price for a house that is not in tip-top shape. If you aren't willing to clean it and fix problems, you must be willing to accept less money for the house.
Since you also want to sell fast, you will need to find a specific kind of buyer who can act quickly. This means finding a buyer who can buy your house for cash rather than waiting for them to get a mortgage loan. Getting a loan approved can take four to six weeks or more. If you need to sell right away, you will have to find a buyer who can pay cash. This takes a special type of buyer since most people don't have the cash sitting around to buy a house.
Another factor that can keep you from selling fast is the condition of the house. We already talked about how a property in poor condition will need to sell for less. But a house in poor condition can also make it harder to find a buyer. When a house needs work and doesn't look good, many buyers will skip it and move on to the next one. Most buyers want move-in ready condition. As a result, finding a buyer for a distressed or less than perfect house can take much longer. To attract a buyer quickly, your tradeoff is to sell the house at a lower price.
These are the realities of selling a house in as-is condition fast. You get what you need: a fast sale with very little effort in exchange for a reduced price. It's a fair trade.
Sell Your House To Us
Resideum is a professional homebuyer and we welcome the chance to make you a fair cash offer on your house. We will buy your house as-is, in any condition. There's no cost or obligation to get an offer, so give us a chance to change your life for the better. You can close in as little as seven days and walk away from the house with no more worries. We work with your time frame, so if you need more time we can easily accommodate you.
We buy houses throughout the Metro Atlanta area which covers a huge area. Give us a chance to make you an offer. Just complete the form below and we will make you an offer within 24 hours in most cases. You can get quick cash for your house and put it behind you.
If you prefer to talk with us, call us at 678-710-6130.
---
Get More Info On Options To Sell Your Home…
Selling your house these days can be confusing and challenging. Connect with us or give us your info below and we'll help guide you through your options.
What Do You Have To Lose? Get Started Now…
We buy houses in ANY CONDITION in Atlanta. Sell my house fast in Atlanta! No commissions or fees and no obligation whatsoever. Start below by giving us a bit of information about your property or call (678) 710-6130…