The Definitive Guide To Selling Your House Yourself
Selling your house by owner instead of using an agent appeals to a certain and small segment of homeowners. For many, the appeal is about saving on the real estate fees. For others, it is about controlling the process.
Whatever your motivation for selling "For Sale By Owner" (FSBO), there are a few things you should consider before putting your house on the market. These tips will help you decide if you should sell your house yourself, prepare for the process and ensure you get the highest price possible.
In the U.S., roughly 9 out of 10 homeowners opt to use a real estate broker to sell their home for them. Thus, only about 1 in 10 homeowners will sell their house on their own. There are several reasons why the vast majority of homeowners leave the selling to a third party:
Real estate is complicated. Navigating the marketing, advertising, showings, offers, negotiations, paperwork, mortgages, inspections, repairs, closings and more is a daunting task, especially if you don't have a great understanding of real estate laws and requirements for selling a property. Plus, all of these activities take time–time you may not have.
Advertising properties is difficult without access to the Multiple Listing Service (MLS). The MLS is where agents list or advertise their properties. Unless you are an agent or working with an agent, you can't advertise your property here. Most real estate websites get their listings from the MLS, so if your house isn't advertised in MLS, it will not be seen by the average buyer. We'll discuss ways around this later.
Sales through a broker tend to get higher sales prices. Purely due to the much larger exposure properties receive by being listed on MLS, those homes will likely draw more offers and higher offers. Professional agents also know how to price properties correctly, and their sales expertise can help improve the final price.
So, why sell your house without a Realtor?
Save the real estate commission. Your Realtor is going to charge commission rates of 5 to 6% on average to sell your house. While this may not sound like much, if you are selling a $500,000 house, the Realtor commission would be $25,000 to $30,000, a substantial amount for most people.
You control the selling process. Any time you sell a house, things can get messy. Interruptions for multiple home showings, inspections, negotiations and other demands on your time can be stressful and disruptive. Part of the problem comes from the fact that third parties—agents—are involved. By selling your house yourself, you take control, remove the element of the third party agent, and set your own schedule.
You control what you do with your house. Any time you involve an agent, they will want to present your home according to what they believe are the best practices. However, you may not want to follow their recommendations. So, while an agent may insist that you make certain repairs, or stage the house a certain way, if you sell it yourself, you don't have to do anything you don't want to do.
Sell your house faster. FSBO properties tend to sell faster, according to some surveys. The increased speed may be due to the removal of a layer (the agent) of "bureaucracy" but in all likelihood this is due to the next reason you might want to sell without a Realtor…
You are selling your house to a friend or family member. A large number of FSBO sales are between parties who know each other. In this case, an agent is probably not necessary to complete a sale.
If you have considered the pros and cons of selling a house For Sale By Owner and you have committed to do it, here's a detailed to-do list to help you successfully sell your home yourself.
Pick The Best Time to Sell
If you have some flexibility in the time of year that you will sell your house, you should consider selling in late Spring or early Summer since these months traditionally yield the quickest sales at the highest prices.
However, you can sell a house at any time of the year, and if your needs dictate that you sell in the middle of Winter, don't hesitate to do that.
Set Your Price – Check it Twice!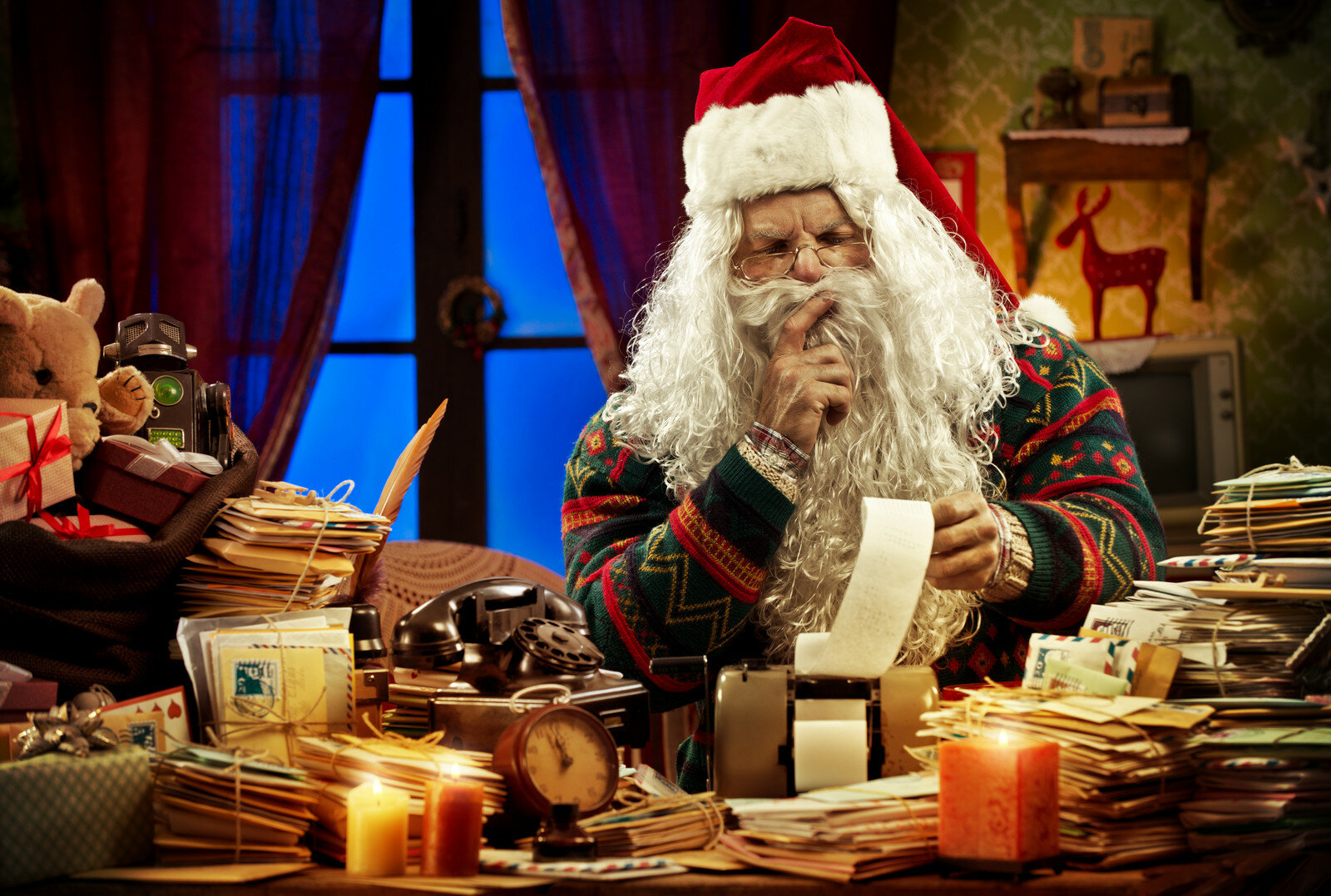 Just like Santa Claus checks his list twice, you should spend an appropriate amount of time checking sold properties near you and setting the initial price for your house. Get your price wrong and you stand to lose money, time or both. This could amount to the loss of thousands or tens of thousands of dollars, so it is worth your attention.
If you price a house too high, few buyers will be interested. If they are searching online and have upper limits on their search criteria, if your house exceeds their limit, potential buyers will not even see your house when they search. Even if they see your house, a high price will keep the wary buyer away. Your house may languish on the market for weeks or months.
If you price a house too low, your house won't appear in search results when buyers set a minimum price above yours. But even if buyers do find your house, you risk giving up equity if you sell below market value. During a seller's market when supply is limited, you probably won't risk losing money by asking too little because multiple buyers may offer more than your asking price and drive the price to where it really should be. However, when the market softens, if you price below the true value of your house, you may not get enough buyers to start a bidding war, and you won't sell for what your house is worth.
If you use a real estate agent, one of the very first things they will do is a comparative market analysis (CMA) to arrive at an accurate price that is based on solid, real sale prices of houses in your neighborhood or area that have sold in the last few months. They use actual sales data which you probably can't access, so doing this yourself can be tricky.
The way a CMA works is that an agent will find home sales that are located close to your home, and which have similar construction, age, features, number of bedrooms and bathrooms and more. Very rarely are two houses the same, so there will probably not be a home that exactly matches yours. For example, your house may have four bedrooms and two baths, and be 2,000 square feet. But the comparable ("comps") sales your agent can find might be three bedrooms and two baths and 1,800 square feet and five bedrooms, three baths and 2,500 square feet, etc. The agent must then determine how your house is different and raise or lower the listing price based on what your house does or does not have, compared to the recently sold houses. A good CMA will compare your house to at least three—and more if possible—recently sold comps. These should be sold properties, not active listings. This is an oversimplified explanation of the CMA process, but this is roughly what an agent would do.
So, that's what real estate professionals will do, but what can you do? In some states, you may find that publicly available sites do provide access to the Multiple Listing Service sales results, in which case you can find valid data for actual sales and their sale prices. But this isn't the case everywhere.
There are a few websites that provide price estimates. Zillow is known for their Zestimate, which uses a proprietary formula and database to generate property estimates. Unfortunately, these estimates can be off by hundreds of thousands of dollars. Zillow's CEO famously sold his house for $1.05 million, while the Zestimate said the house was worth $1.75 million. So, remember that a Zestimate is pure speculation, sometimes based on actual sales data, but often not.
Zillow does allow you to search for recently sold properties, and they have a
pricing tool
that lets you enter your address, then find comparable properties.
Trulia.com, now owned by Zillow, also lets you see recently sold properties. Other sites with recent solds include Realtor.com, realtytrac.com among many others. The age and accuracy of the sales data should be verified if possible. You want recent sales and real numbers.
Another source of information would be tax records from your local county. Sometimes this is available online. If not, you may have to go to your county tax office to get the information.
If you need help from a professional, you can pay to have a professional appraisal performed on your home. This will cost $300+, but may be worth it if you find out your home should be priced a few thousand dollars higher than you thought.
Real Estate Agents Often Get a Higher Price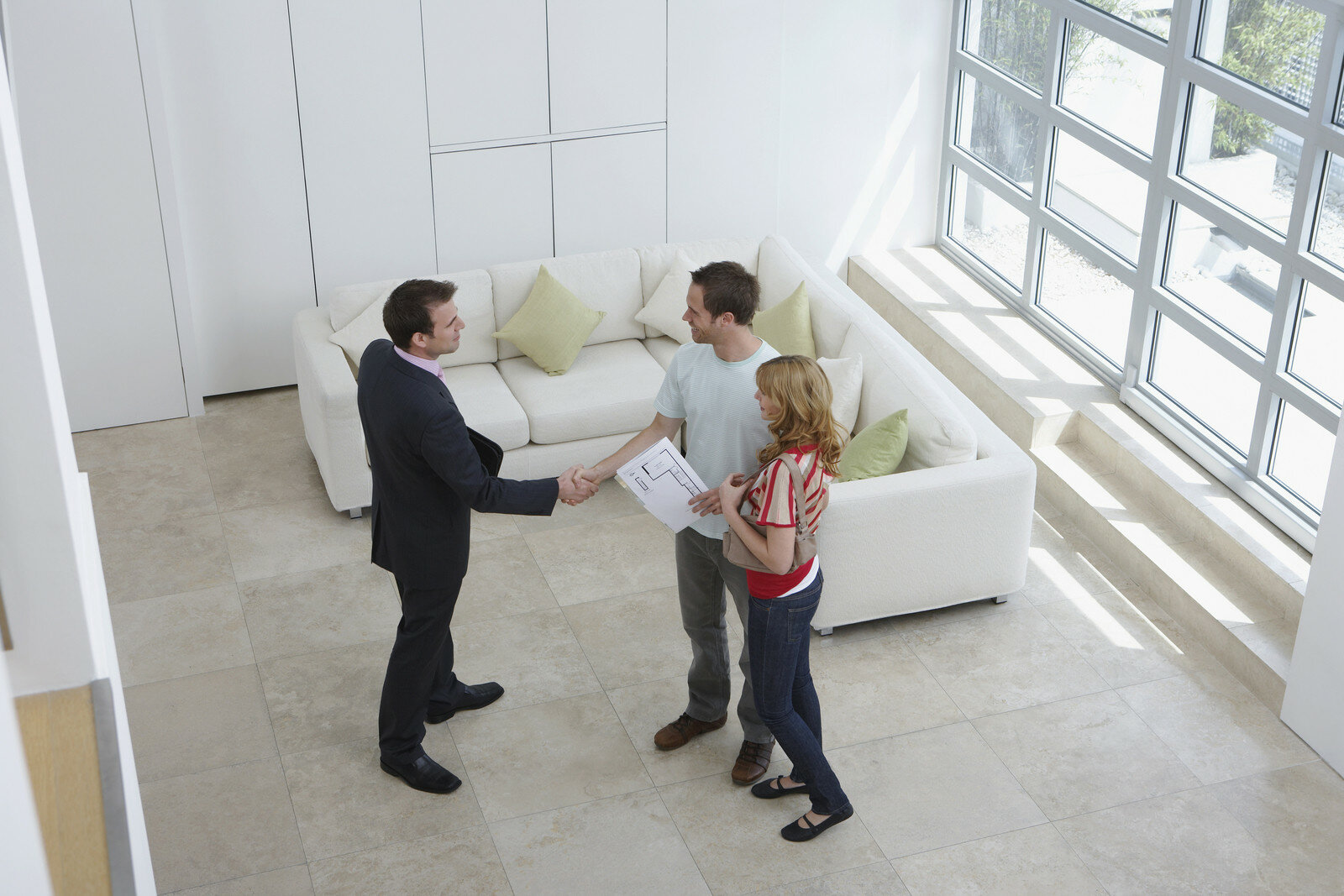 This article would be negligent if it didn't reveal some reality when it comes to pricing. Real estate agents can usually get a higher price, by a significant margin. Agents understand the local real estate market and they understand the marketing that is necessary to sell a house. Agents list your house in MLS which gets wide exposure. Agents have contacts which can help bring additional buyers to the table. They have resources such as lenders and repair and renovation companies that can take care of issues quickly. Agents have the resources of their broker and their team. They have experience negotiating. All of these factors contribute to agent-made sales yielding higher sales prices than those done FSBO.
So, while you may save a commission by selling yourself, agents often get a higher price which more than covers the commission. According to
Realtor.com
, "The typical FSBO home sold for $217,900 compared to $295,000 for agent-assisted home sales."
If that price info doesn't scare you away from selling a house yourself, let's look at the steps you need to take to get it done!
One Important Note About Avoiding Agent Commissions
If your main objective of selling a house by yourself is to save commission, you should be aware that you may still need to pay a commission. The reason is that 87% of homebuyers used the services of a buyers agent when buying a home in 2018, according to the
National Association of REALTORS®
. So, in spite of the fact that you are selling by owner, you can expect to be approached by agents who will offer to bring buyers to you. Of course, they will ask to be compensated, usually to the tune of 2 to 3% of the sales price.
You can turn this to your advantage by reaching out to buyers agents and inviting them and their clients to view your house or to attend your open house, if you have one.
Once you have your price set, it's time to get down to the nitty-gritty process of making your home presentable and desirable. You can do these steps yourself or hire people to do them for you.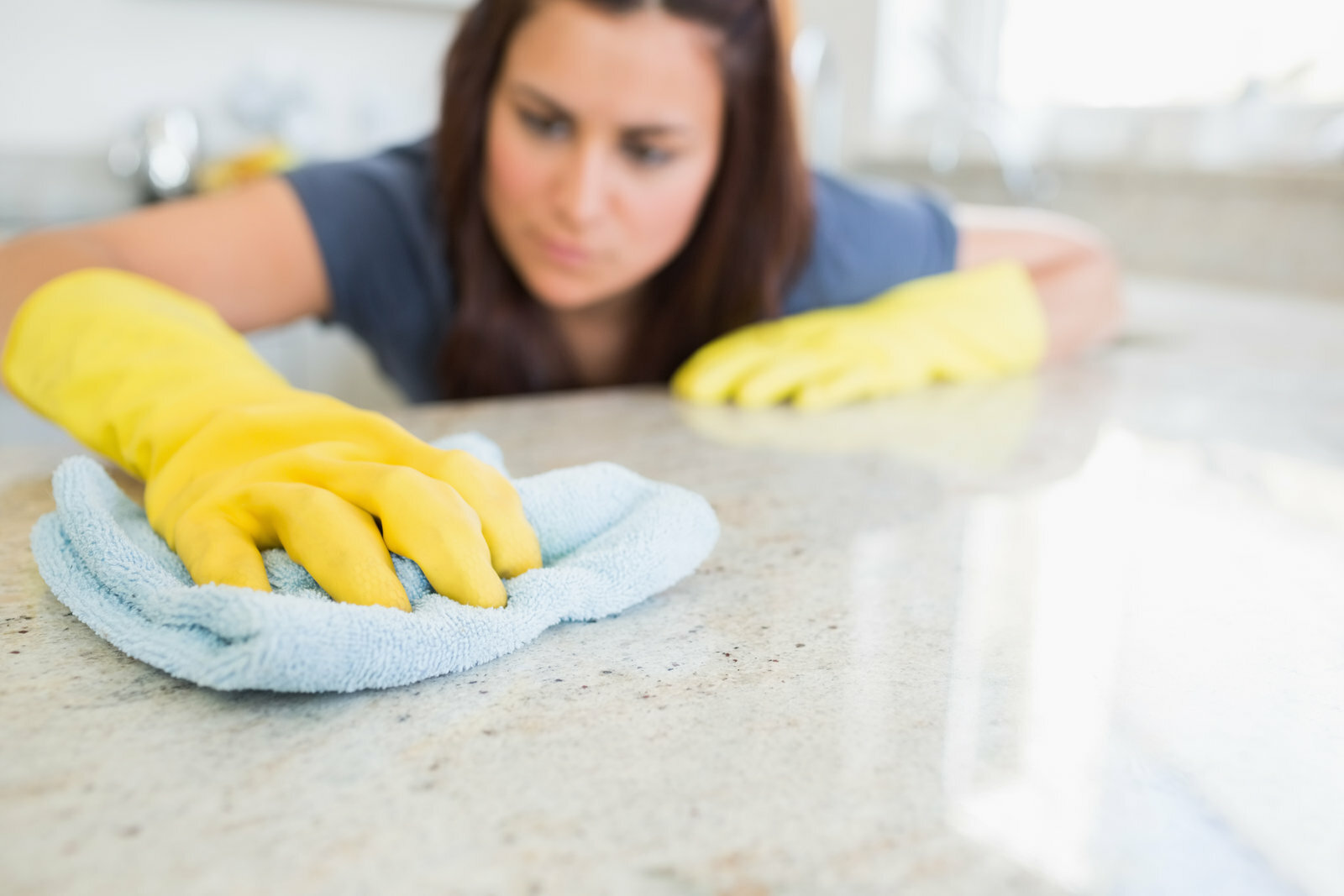 When is your house its cleanest? It's probably when you know guests are coming over, right? Well, you are about to have some very important guests, so you need to clean like you've never cleaned before!
Here are some simple steps to take:.
Deep clean. Clean the windows, clean the carpets (not just vacuum), vacuum and sweep the floors, scrub bathroom and other tile, clean the toilets, vacuum or wash the vents, dust the molding above doors and other openings, change air filters, scrub the tubs and sinks. Take a hard look, from the perspective of a buyer, not from someone who has lived in the house for years. Would you buy the house as it looks now?
Remove clutter and personal items. You want to make countertops and other surfaces mostly clear of stuff. This is much more inviting and less distracting to prospective owners. Take down photos of you, your family and friends. Remove junk on the floors. Organize closets so they can be viewed. Don't fill them up with the junk that you are trying to hide.
Put excess items in boxes and store them neatly out of sight. If you have a basement or attic, relocate items there, and make sure if someone wants to see that part of the house, you won't be embarrassed to show it. If you have an excessive amount of things (junk?), consider renting a storage unit and temporarily relocating your stuff there. You want your house to look bigger, and you can achieve this by removing the clutter and excess items.
Reduce the amount of furniture. If you have too much furniture crammed into your house, prospective buyers may not be able to see parts of rooms. By removing furniture, rooms will become accessible and visible and the house will look bigger.
Consider hiring a stager to bring in furniture and decorations. If the house is sitting empty, it may be helpful to have a stager bring in furniture so that buyers can visualize the house with beautiful furniture and decorations.
Brighten up the place. Make sure all the lights have working light bulbs. Open blinds, shades and curtains to let the natural light in.
Protect your valuables. Remove or hide jewelry, money, medications, personal papers and other items that could be tempting or easily stolen. Secure them either in a non-moveable safe or secret hiding spot, or entrust those items to a friend you trust while you are showing the house.
First impressions matter. Look at your house from the street or driveway as if you were seeing it for the first time. How does it look? Are there things that stick out as uninviting or defective or even nice? Chances are, when a buyer comes inside the house, they already have an expectation of what the interior will be like, strictly based on the outside. Right or wrong, that expectation can positively or negative influence a sale.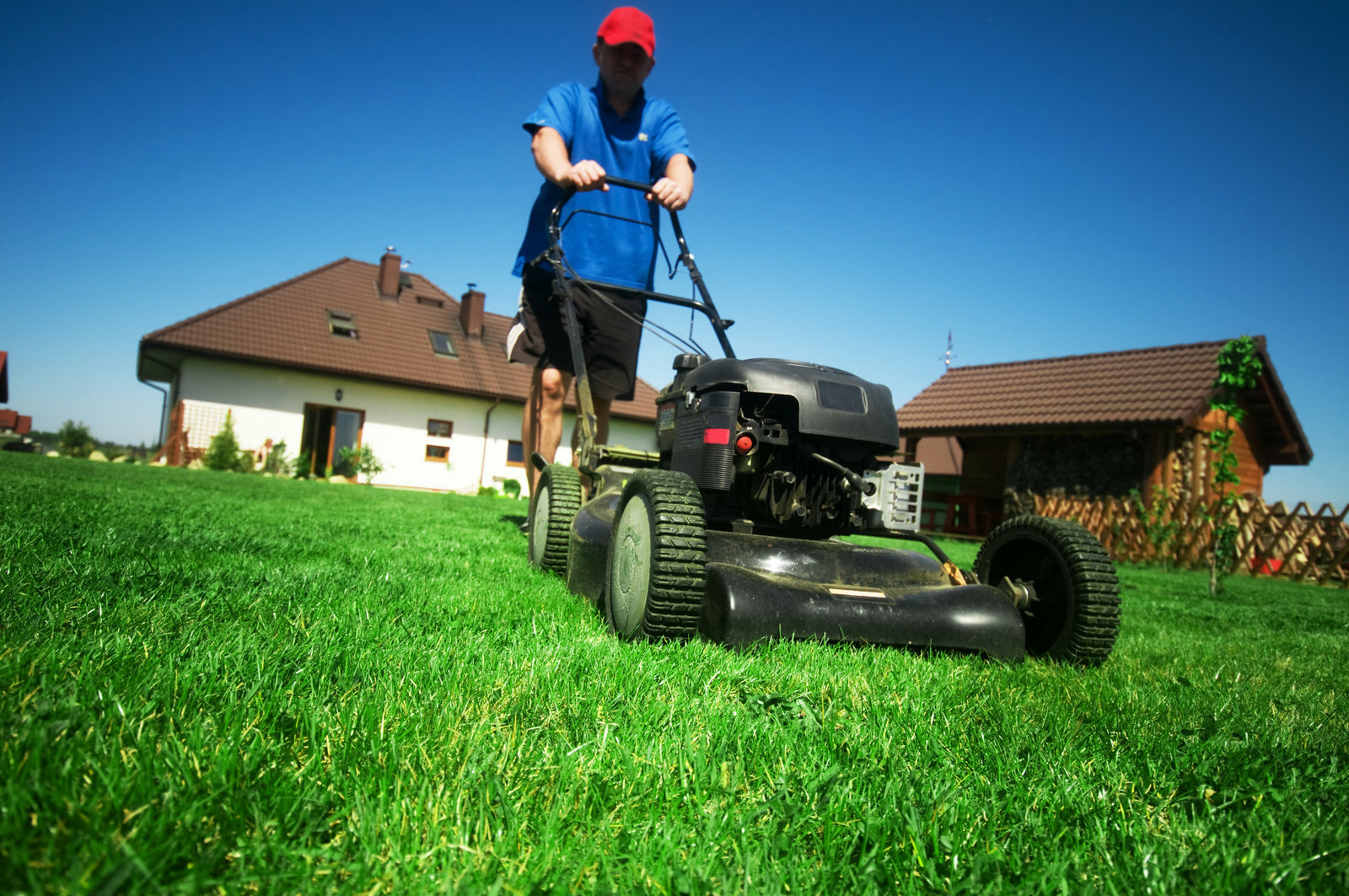 Here's what you can do to get a high curb appeal:
Mow the yard.
Edge the driveway and walkways.
Touch up flower beds with pine straw, bark or whatever covering you use.
Clean out the gutters.
Pressure wash or chemically clean the driveway. Driveways can become dirty and faded over time, but we often don't notice because it happens gradually. This may be a task you want to farm out since it requires specialized equipment. If pressure washing, use an attachment that spreads out the water so you don't end up with small marks from the nozzle all over the driveway.
Pressure wash the house. Dirt and mildew accumulate on the exterior of homes. Pressure washing will make the paint look brighter and make it last longer as well.
Pressure wash the roof. Look closely at the roof to see if it needs cleaning. All kinds of junk can accumulate on a roof, from dirt to leaves to growing moss and more. Stains can develop over time from weathering. Clean it if necessary.
Remove items from the yard like garden figurines, toys, tools, flags, personal items, etc.
Trim the bushes. Smaller bushes tend to make a house look better and newer because brand new houses have brand new (and small) bushes. This is a bit of a subliminal way to make your house look and feel new.
Plant some colorful flowers in a highly visible location.
Paint any problem areas. If you have some small patches that don't look right, consider touching up those areas.
Paint the front door. You can paint a door in a matter of minutes and for just a few dollars' worth of paint. If the paint on your front door has faded, you may be shocked at just how much better your house will look. Your buyer's first up-close impression of the house will probably be the front door, so make sure it is a good one.
It's easy to rest after the initial push to clean the house and yard. But you can't stop now! Regularly clean the house as long as you are still showing it to potential buyers. This doesn't have to be a full-time job, but cleaning is critical to your success. When you are showing buyers around your house, you will be able to relax and simultaneously take pride in your tidy home.
Here are a few things to do to keep your house clean and ready for showings:
Vacuum at least weekly. More often if you have pets.
Dust.
Clean toilet bowls.
Keep clutter off counters.
Touch up prior to each showing.
Keep the yard mowed and bushes neatly trimmed.
Your house might be the cleanest, most well maintained, beautiful home in your city, but if no one knows about it, none of that matters. The job of marketing is to get the word out about your jewel-of-a-house so buyers flock to your door and pay an above-market sales price for it!
Normally, a real estate agent would handle the marketing, so you will need to tackle it yourself. Here's what you need to do: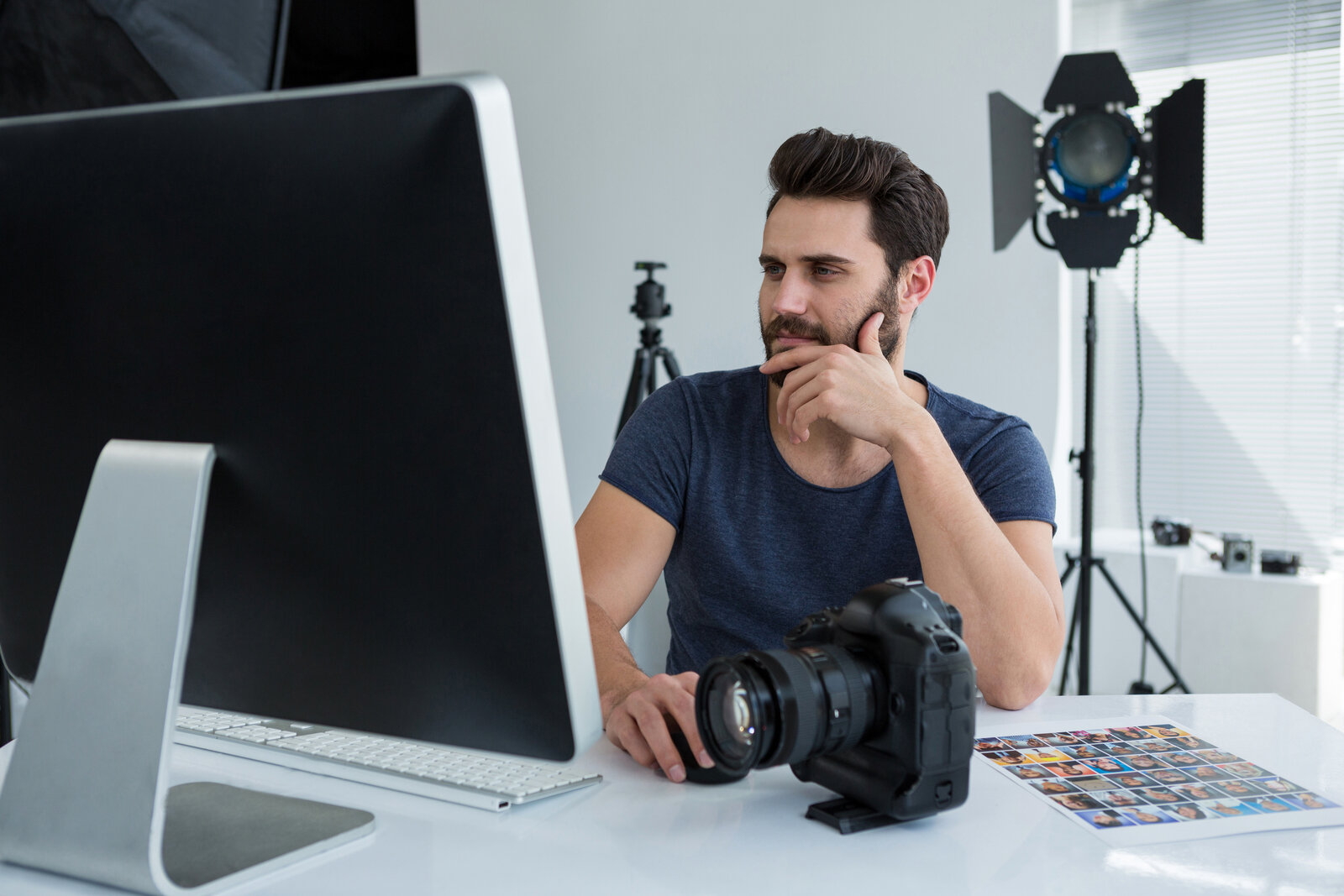 After you have cleaned the house and yard, have a professional real estate photographer shoot photos of your house. Don't skimp on this! Unless you have excellent photography skills, be willing to spend $200 to $300 for professional photos. Shooting high quality photos of real estate requires some skills and techniques different from other types of photography.
Because the first impression of your house will be made by your photos when your listing is viewed online, the photos must be of high quality. An experienced real estate photographer will know what angles work best, how best to show the rooms in your house, specific lenses to use, how to light the rooms and adjust the camera settings to capture the rooms and much more.
The money you spend on a photographer will be some of the best money you spend on your entire house-selling adventure.
To find this type of professional photographer, just do a web search for "[your city] real estate photography" and you'll quickly find plenty of qualified candidates.
Some real estate photographers will also offer to make videos of the house as well as aerial drone photos and videos. For luxury homes especially, you should seriously consider adding these to your marketing materials.
Your photos will accompany the written listing information about your house. An accurate and enticing listing is critical to attract the right homebuyers. The words you use matters. The information you disclose matters. So get these right.
Start with the basics: number of bedrooms and bathrooms and stories and the square footage. Talk about features: types of flooring material, appliances, countertops and what they are made of, any special features. Talk about the location, amenities, school district, nearby parks and shopping, if public transportation is available. The right keywords draw people in.
Read listings of other homes in your area. Make notes of the information they include, then mimic the ones that capture your attention.
Print ads used to be effective for selling real estate. Local magazines filled with small ads for properties could be found everywhere. Classified ads in the local newspaper were read religiously by people trying to find a house. And real estate agents accessed the MLS through printed books that might be several weeks old.
This bygone era of real estate advertising has been replaced, thankfully, by computerized, internet-based listings. While there might still be a popular local print newspaper or magazine worth advertising in, those would be the exception.
Today, the largest and most up-to-date source of real estate listings is the Multiple Listing Service (MLS). The MLS is the secret weapon of real estate agents. There are various MLS companies throughout the US, but the one thing they all have in common is that only licensed real estate agents can place listings on the MLS.
Homes listed here get exposure on hundreds, if not thousands, of sites because the listings are syndicated to many different sites. Any agent can add the MLS database to their own agent or brokerage website, so conceivably thousands of sites will make the MLS listings available to the buying public.
As a FSBO seller, you are not able to run an ad on the MLS without working with a real estate agent. However, there are some flat fee brokers and websites that now make it possible to contract with them to get your property on MLS. For a few hundred dollars, your listing will go on MLS. You won't get any other services from these brokers, but you will get your listing spread far and wide.
Sites like fsbo.com, houzeo.com and others allow you to list your house on MLS.
There are also discount brokers in most areas who will provide MLS listings and a-la-carte options for additional assistance, at rates less than a full-service broker. You may be able to pick and choose how much or how little service they provide in case you need help in some areas of the sales process, but not in others.
Make a For Sale By Owner Site
If you have experience building websites, or want to use some of the simple site builders, you may want to build a small website that features just your house. You can direct potential buyers to the site and provide more detailed information that you might not be able to on the other sites where you post your listing.
If you aren't ready to plunk down the money for an MLS listing, there are some free or low-cost advertising options. Posting on real estate sites like zillow.com, trulia.com, fsbo.com, forsalebyowner.com, fizber.com, homefinder.com, craigslist.org will get your listing out to a decent audience.
Most people have at least one social media platform they use, such as Facebook, Instagram, Twitter or NextDoor. Post your listing on one or more of these. You can post photos, videos, tours, descriptions and more. Don't limit yourself to just a single post, but don't alienate your friends or followers with incessant self-promotion either.
Ask good friends or family to share your post with their friends to spread the message wider. During a seller's market especially, when the supply of homes is limited, people will welcome information about homes that are newly on the market.
If your neighborhood has a website of its own, see if there is a place where you can post your listing.
If your work has an appropriate place to share your listing, post it there. That might be an internet-based system, or it might be an old-fashioned bulletin board where you physically tack a flyer to the wall.
Look for other places to post flyers such as a community center, grocery store, etc.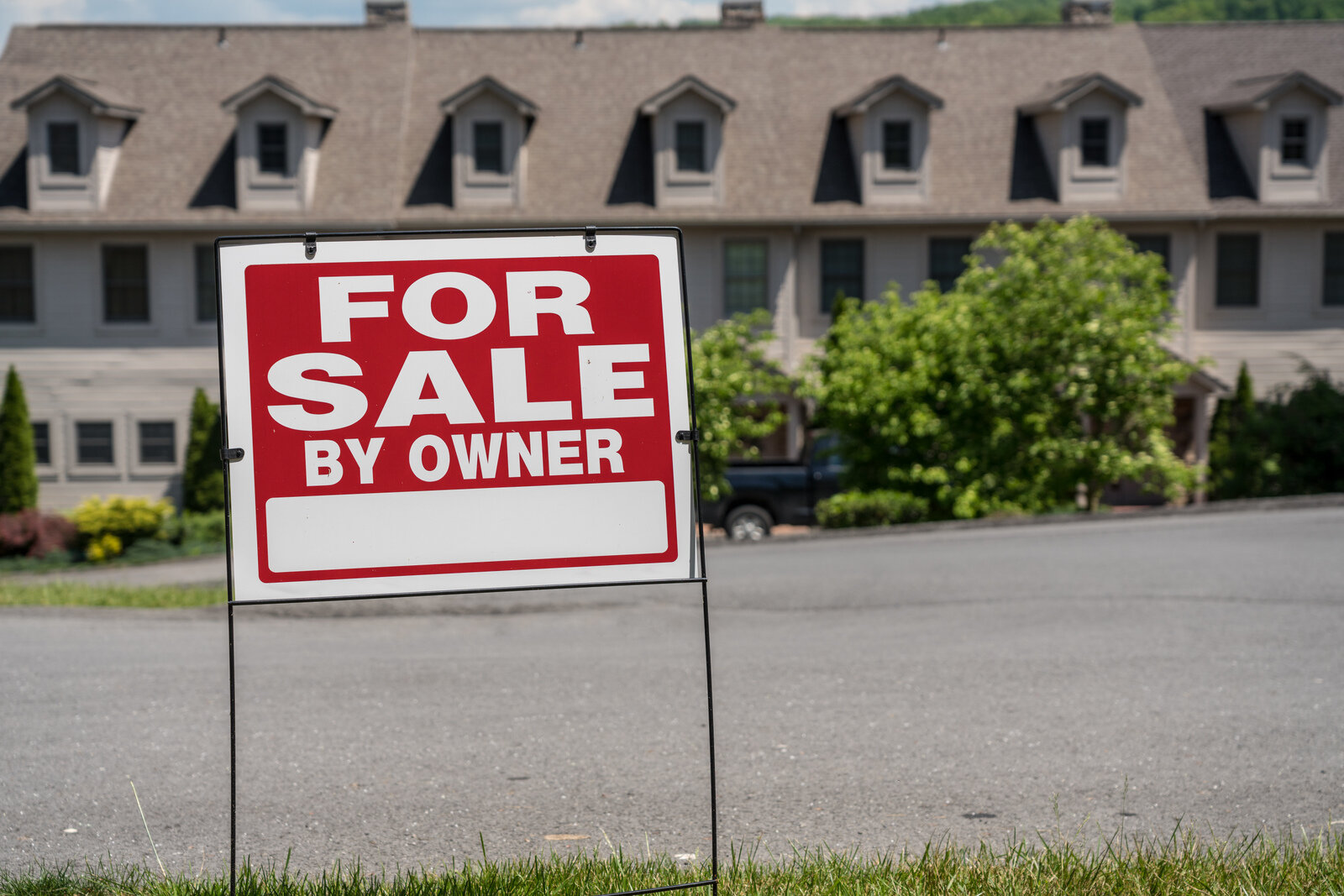 Now that you have your listing posted online and on bulletin boards, be sure to put a nice For Sale By Owner sign in your front yard. Spend a few extra dollars and get a quality sign that won't break or blow away easily.
On the sign, write or print whatever is appropriate for your situation. At a minimum, include your phone number. Other words you might want to put on the sign include:
"Call or text" or just "Call" or "Text" — If possible, post a number that is textable, so buyers who are more comfortable texting you can do so.
"By Appointment Only" or "By Appt Only" — If you have a problem with curious buyers dropping by unannounced, add this wording.
"Agents Welcome" or "Agents Protected" — If you are willing to pay a commission to a buyer's agent make sure they know they can bring clients to you and be compensated for it.
"No Agents" — If you do not want to work with real estate agents or don't want to pay a commission to them, make that clear. Just be aware that most buyers are working with agents, and they may have signed a contract with an agent, and they may not be able to buy a FSBO house without their agent receiving compensation.
Some homeowners associations don't allow signs, so make sure to check the rules in your neighborhood if it is governed by an HOA.
Also, if you opt to pay for an MLS listing, you may not be able to use a For Sale By Owner sign. Be sure to verify what signage you will be allowed to use. You may have to purchase a sign from the company that provides the MLS listing due to rules or laws that govern real estate advertising when a broker is involved.
Create a sales sheet that you give to prospects when they tour the house. This should include a photo of the house, the vitals (number of bedrooms, baths, square footage, etc. from your listing info), your contact information, and any other basic info that is appropriate. Print in color if possible.
Prepare Records and Information
You can make your sales job easier and more effective by gathering and preparing home maintenance records and information about the systems (HVAC, plumbing, low-voltage/wiring, electrical, etc.) and other equipment such as appliances that will remain in the house. Assemble this information in a notebook so it is in one place, easily accessible. You'll be able to answer questions more easily and you'll appear more professional as well. By making your records available for viewing, you'll alleviate any concerns or fears prospects may have about your house.
If you have made modifications or repairs to the house or yard, you will need to disclose those to prospective buyers. Also disclose any incomplete maintenance and any problems that you are aware of. You should write these down and include them in your notebook.
Time to show off your home! Up to this point, you've been in your own little bubble. Now you are bringing others into your bubble. Here's what to do:
Because nine out of ten homes are sold by real estate professionals, there is a higher level of expectation of professionalism when buyers conduct their search for a home. You need to treat this as a serious endeavor. You are selling something that is probably your most valuable asset, so why wouldn't you?
Expect to receive calls from agents. Even though you are selling FSBO, buyer's agents will still contact you, and they will ask for a commission.
Agents may be reluctant to work with you because they assume you know nothing about selling real estate, which will make the transaction more difficult to complete. So, work hard to earn their trust.
Answer calls and texts at any time and any day. That is the expectation today's buyers and their agents have.
Return voicemails and emails promptly.
Offer flexible showing times and be ready for impromptu showings. FSBO signs tend to invite buyers to stop and ring the doorbell more so than an agent's sign. Prospects know where the "agent" (you) lives and they assume you are the person with the answers, and they will assume you are ready to show the home at any time.
Treat buyers with respect, even if they do not extend the same to you.
Consider the use of a lockbox. Agents are accustomed to accessing homes through a lockbox, either electronic or mechanical. With a lockbox, you can give access to buyers and agents while you are not at home. If you are not comfortable letting strangers in without an agent, you may want to only give lockbox access to buyers with agents.
Before a Prospect Arrives
You should do a little prepping to make the house presentable.
Let your family members, if any, know a showing is imminent. Make a plan for what those family members will do during the showing. Will they leave, stay in a particular room, go in the backyard?
Secure pets. While you love your pets, your prospect does not. Some people do not like animals and if your pet is running wild during a showing, this could kill a sale. Plan where you will sequester your pets during the showing.
Clean and declutter as described above.
Turn on lights and ceiling fans.
Open blinds, shades and curtains to let in light.
Open doors where appropriate to showcase important areas.
Close toilets.
Make sure the indoor temperature is pleasant. Adjust the thermostat if necessary.
Avoid foul odors. Try to keep strong smelling food odors to a minimum. Avoid the use of strong deodorizers as well since some people may be sensitive to these and they may make people suspicious that you are trying to cover up something like a mold smell. Some candles give off comforting scents, but choose wisely and don't overuse them. Baking cookies or other foods can yield pleasant odors that evoke the "smells of home" and help improve your home's ambiance. Citrus has been found to be especially effective at improving the perception of a home's value. Don't mix odors. Pick one.
Provide refreshments. Make some beverages and simple snacks (like those cookies you just baked) available to your guests. "Breaking bread" together has a way of making people feel more comfortable so they can let their guard down.
If appropriate, start a fire in the fireplace.
Light a few unscented candles and place them throughout the house.
Prepare and print a sign-in sheet.
This is where your sales skills kick in. Marketing got the prospects here, but now you must persuade someone to actually buy your house. However, don't let the word "sales" scare you. Your job is to be friendly, welcoming, professional and helpful.
When your buyers arrive, greet them with a friendly smile and invite them in.
Some sellers will ask their guests to remove their shoes, but this can be awkward and off-putting. If you are trying to protect carpet or other flooring, consider having some protective, disposable booties you can ask your guests to wear.
Ask your prospects to provide their name and contact info on the sign-in sheet you prepared. Be sure to have everyone who visits (both spouses, agents, etc.) give their info so you can easily follow up with them later.
Help put your guests at ease with some simple questions about them, their family, where they are from and what they are looking for in a house. Aside from creating an inviting environment, this will also give you some helpful insight into what features of your house you should point out.
If the prospects are there without an agent, guide them through the various rooms, giving them ample time to look around and ask questions. You can ask them questions as well, to see if they have any thoughts about a particular room. Some buyers will be very vocal, others will say almost nothing, so be prepared for either of these, and those in between the two extremes.
If the buyers are with an agent, you may opt to let their agent guide them through the house without you in tow. Most people are not going to be comfortable talking through their honest opinion about your house while you are in the room.
However, it is important to ask for and gladly accept feedback about your house. Once you get feedback, you should act on it if possible. For example, if you hear from multiple buyers that your list price is too high, it may be time for a price drop. If you have damage to parts of the house, you may hear concerns about the cost of repairs. You can offer repair concessions to help alleviate those concerns.
When you get feedback, don't take it personally. Honest feedback will help you sell the house faster and for more money. Feedback will tell you what prospects do and don't like, what features are missing, etc.
Be sure to show the yard and other outdoor features, when appropriate. Point out hidden aspects of your house such as recent updates, items that have lifetime or long warranties, etc.
Once you finish showing your house and you have answered their questions, thank them for coming, encourage them to submit an offer, make sure they have your sales sheet with your contact information, and invite them to come back if they need to view the house again.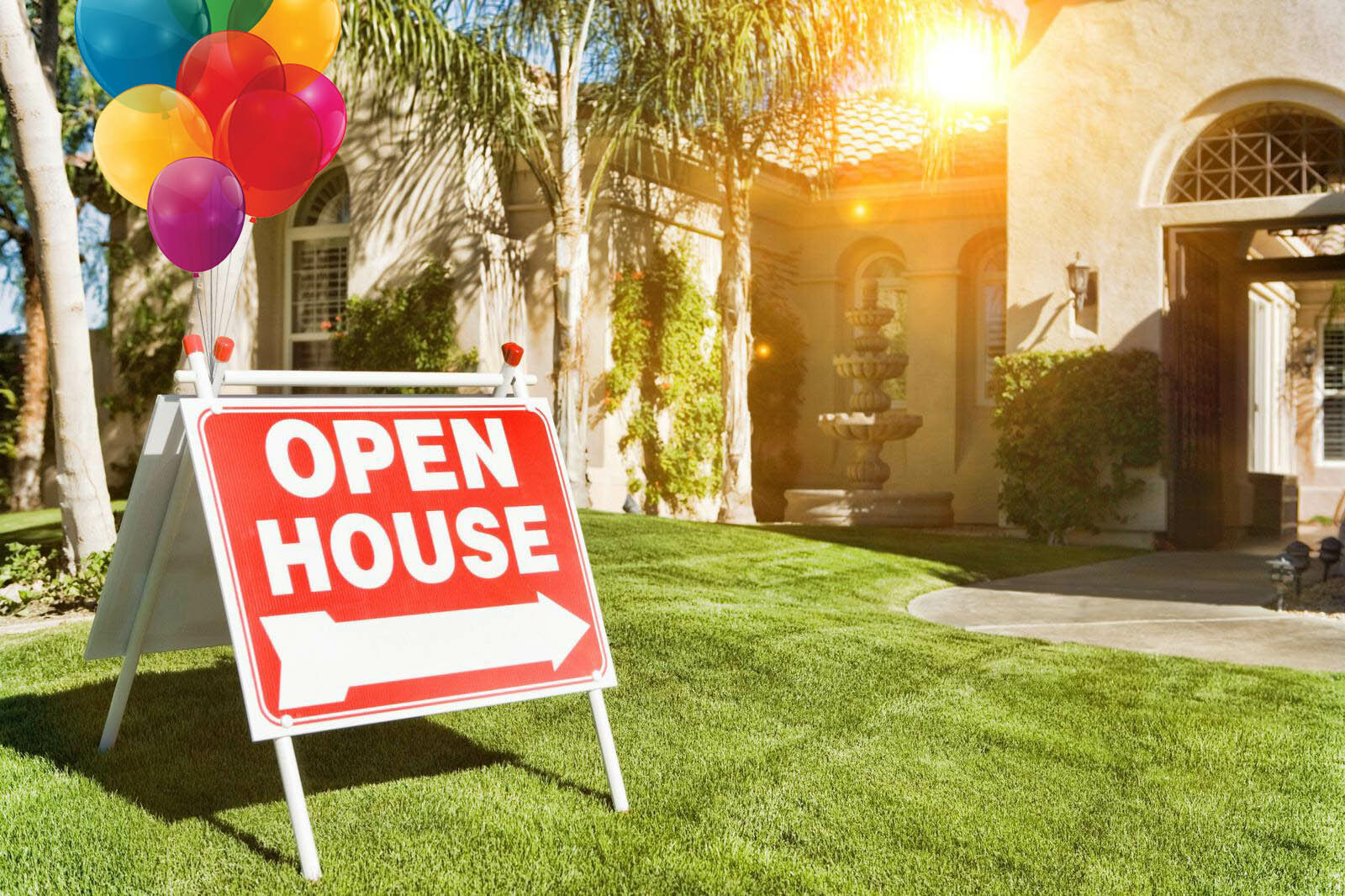 Open houses give buyers a chance to drop by without needing to make an appointment. You set a period of time during which you will be in your house and make it available for showing. An open house can generate some interest and excitement, but you need to do a few things to generate that excitement:
Advertise it. You can post ads on Craigslist, Facebook and other social media, your neighborhood site and more.
Reach out to agents. If you are willing to work with buyer's agents, seek out agents who specialize in your area and let them know your house is available and invite them to your open house. Watch for flyers and postcards in your mail from local agents. Locate for sale signs in your area and contact those agents.  Even if they don't have a client to bring with them, they may have an interest in seeing your property so they can tell pool of buyers about it. These agents may be good options if you eventually decide to list the house with an agent.
Post signs. Get an "Open House" sign. Put the date and time of the open house on the sign so people can plan to be there. Put the sign out several days in advance of the actual date. On the day of the sale, consider getting some helium balloons and attaching them to your mailbox or the sign itself so people know the open house is underway.
Be professional. It goes without saying that you should treat the open house just like an agent would. Be welcoming and courteous and make your visitors feel like you know what you are doing. You want buyers to know that a For Sale By Owner sale would be as easy as a sale through an agent.
Provide snacks. Make simple snacks and drinks available in the kitchen or dining area. This will help visitors feel more welcome and comfortable.
Print sales sheets. Make sure you have plenty of sales sheets with details about your house. You want people to have information about the house and a way to contact you after the open house.
Create an alternative video walk-through. If you have buyers who are reluctant to come to an open house because of Covid concerns or for other reasons, consider making a video walk-through of your house. If your photographer also made a video, then you are all set. However, you can quickly do a walk-through yourself with your cell phone. Just start at the front door and walk around the house. You can narrate as you go. Sharing the video is simple. You can post the video free on YouTube, Facebook and other video sharing sites.
True selling skills really begin after someone views your home. Following up with prospects can be the difference between a sale or a fail.
Follow up the next day to thank the prospect and see if they have any questions or concerns. Invite them to come back if they want to see the house again. Encourage them to make an offer, especially if you are expecting offers from other prospects. Getting a little competition going is always good to get a faster sale at a higher purchase price.
If you have more than one contact method for a prospect, don't be afraid to contact them through all of them. Send a text and email and make a phone call, perhaps not at the same time, but over the next several days. Most people have a preferred way they want to communicate, so you'll need to meet them where they are.
Be Willing to Adjust the Price
If your house has sat on the market for several weeks without receiving any offers or any reasonable offers, it may be time to reduce your price. Look again at recent sales. See if you can find new home sales in your area to verify what homes are currently bringing. Then adjust your price accordingly.
If you have a list of prospects who toured your house, contact them to let them know of your lower price.
Getting an offer for your house is exciting. It means you are getting closer to a sale. However, it's not a done deal. You still have to agree to the terms the buyers is offering. If they are not acceptable, you will need to counter with the terms you want.
One important point to mention about receiving offers is to let your potential buyers know BEFORE they send an offer that you will require proof that they can actually buy your house. You want to work with a qualified buyer and this is one of the best ways to do that. Always get a pre-approval letter when buyers submit an offer. The buyer's mortgage lender can pre-approve them for a loan so that you, as the seller, have some assurance you are not wasting time with someone who can't get a loan to buy your house. And be aware that there is also a pre-qualification that a lender may provide to a borrower. This pre-qualification is provided without any extensive financial or credit checks, so it is not nearly as reliable as the pre-approval. If your buyer is going to pay cash, get proof of funds instead.
Carefully read the offer. Look at the amount being offered. Check for other terms and conditions. What contingencies are in the offer? Buyers will normally make the sale contingent upon a satisfactory home inspection as well as successfully securing financing. There could be other contingencies as well, so be sure you understand them and approve of them.
The negotiation process involves the back-and-forth exchange of offers and counteroffers. It's really the make-or-break stage of the entire sale process. Get it right and you sell your house. Get it wrong and your prospective buyer is lost forever. Here are tips to make sure you negotiate effectively.
Negotiate in writing. When you sell a house using a real estate agent, it's unlikely that you will have any verbal discussion with the buyer, much less any verbal negotiations. However, since you are selling your house yourself, you may be tempted to negotiate with your buyer verbally. Simple discussions are ok, but true offers must be in writing. Real estate contracts, by law, must be in writing. Offers and counteroffers should be in writing. Don't rely on a verbal discussion of the details. A buyer should prepare their offer in a document. The document may be called "Offer to Purchase Real Estate" or "Purchase and Sale Agreement" or something similar. You can accept the offer, or you can make changes and send it back to the buyer. The document can go back and forth until an agreement or an impasse is reached. One important note: Today, the majority of documents exchanged between parties are electronic. Scanned documents and electronically signed documents are legal to use in real estate transactions. You may need some way to scan documents and exchange them with other parties. Sites like Docusign.com offer paid services that let you easily exchange documents and sign them for legally binding agreements.
Keep emotion out of the negotiations as much as possible. When you sell a house using a real estate agent, they stand as a barrier as well as a conduit through which all negotiations flow. This can help to remove some of the more emotional moments. However, if you are negotiating directly with the buyer, and especially if it is in person or on the phone, you must be careful to not let emotion enter into the process. If a buyer makes a remark that insults your kitchen, for example, don't take it personally. If they make you an insultingly low offer, don't take it personally. For some buyers, this may be a tactic to see just how low you are willing to go. In spite of any insults, you should always send a counteroffer, at what you consider to be a reasonable price. Keep a professional, business attitude and you will come out on top.
Have an attorney review purchase agreement. Because you don't have an experienced real estate agent working on your behalf, this may be an appropriate time to hire a real estate attorney to review your contract. Yes, it will cost money, but if there are mistakes in the contract, an attorney will spot those quickly and correct them, possibly saving you thousands of dollars.
State and Federal disclosures may be required. You need to include any legally required disclosures. If you don't know what may be required, now is the time to hire that lawyer!
Accept the offer. If, after all the offers and counteroffers, you receive a purchase agreement you can accept, you would send the signed offer back without any further changes. Or the buyer could accept a counter offer from you, as well.
Earnest money. A purchase agreement is typically accompanied by earnest money. The earnest money is usually held by a third-party such as an escrow agent like a title company or a closing attorney. The buyer may send this directly to the agent, rather than to you, as a way to protect their interests. This is a common practice.
After you have a signed contract in hand, both you and the buyer still have duties to perform. This is also a time you, as the seller, are facing uncertainty. Will the inspections going well? Is the buyer going to get their loan? Is the title to the property going to be clear? Will the survey uncover any encroachments of the property lines? The wrong answer to any of these questions could mean the contract is cancelled.
Here are the typical task you'll need to perform or facilitate during the due diligence period and through closing.
Handle contingencies properly. After the contract is signed and approved by both parties, you still need to make sure any contingencies are accommodated and handled appropriately. For example, if a home inspection is required within a certain number of days, be sure to allow the inspector to have access to the house.
Follow up with the buyer to make sure their mortgage approval is moving forward. Because this loan approval is critical to the sale, keep a close watch on this. The last thing you want is to find out three weeks later that your buyer hasn't done anything to get their loan approved.
Do your part. Are there other things you agreed to do in the contract? Be sure to get them done as soon as possible. Make any repairs you agreed to make. Assist with any other access the buyer may need to complete their duties before the closing.
Prepare to move out. According to the terms of your agreement, you'll need to be out of the house by a certain date. Begin now to get moved out by that time. Usually, the seller is out of the house by the closing date, if not sooner, so the clock is ticking.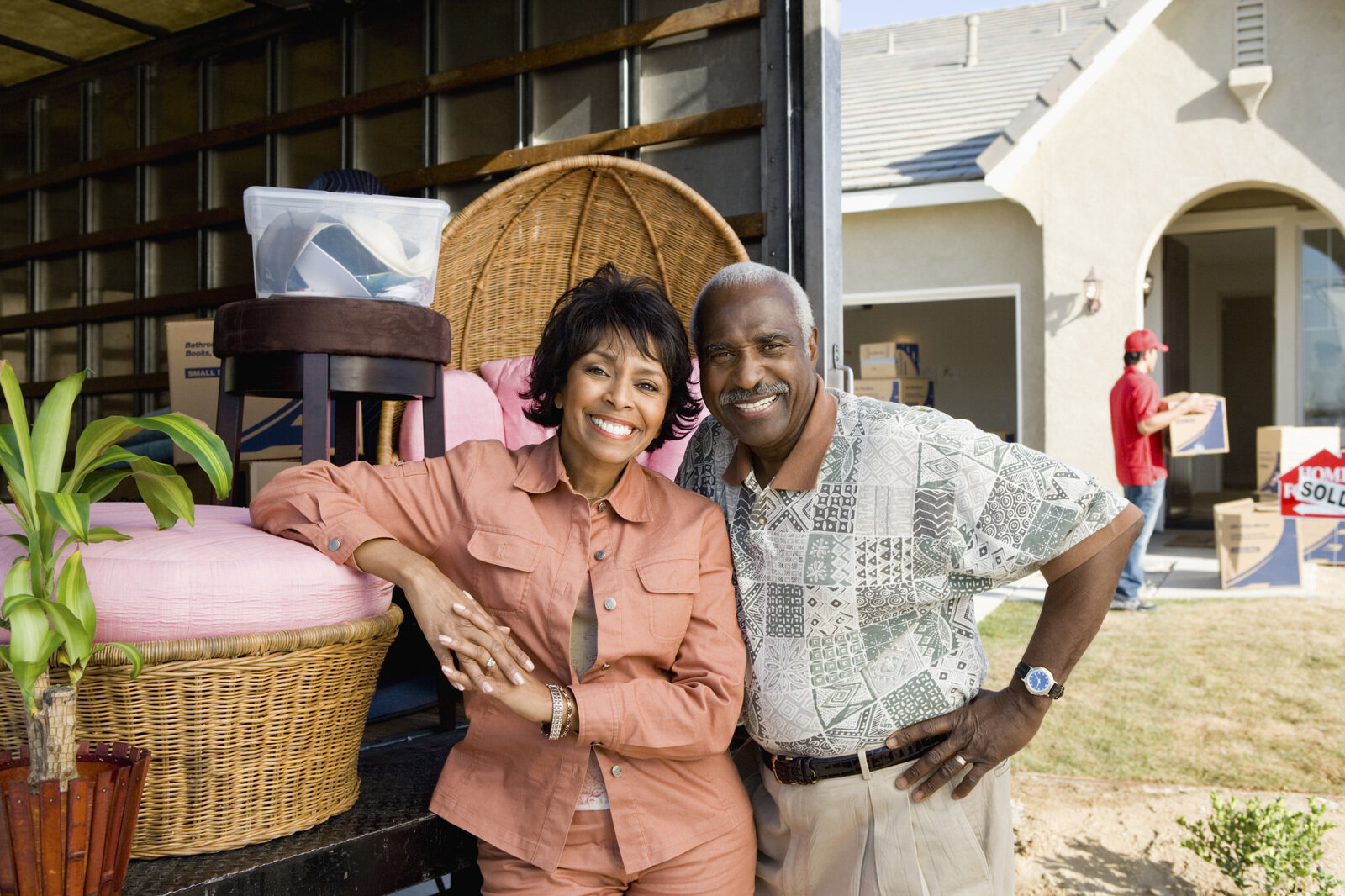 Closing the sale is when your house officially becomes the property of your buyer and you get paid. The closing process is different in each state and will depend on state law as well a local customs. A closing attorney may be required by law to either prepare the closing paperwork and/or attend the closing. Closings may also be held at a title company or title agent, depending on your state law.
The buyer usually pays for the closing costs including the attorney, a survey and other loan-related fees, transfer taxes, etc., but as with everything else, this is negotiable. Sellers may need to provide a title insurance policy, pay any prorated property taxes, and a few other fees.
The specific requirements for your state and for your particular sale will determine where the closing will take place and who pays for what.
You should request to review the closing documents prior to closing to make sure they are correct. Again, you may want to have a real estate attorney review the final paperwork before closing.
Do you, as the seller, have to attend the closing? Probably not. Check your local or state laws, but after the Coronavirus pandemic, most closings can be done without the various parties having to attend in person. Documents can be signed and even notarized electronically in most cases, making an in-person closing unnecessary.
Once the closing proceeding are officially over, it's time to celebrate! You sold your house! Congratulations.
Alternatives to (or Variations of) FSBO
You have alternatives when it comes to how you sell your house. In addition to using an agent or selling a house yourself, there are alternative ways to get your house sold, and sold quickly.
Technically, you could say that these are still you selling the house FSBO because you are not using an agent to sell. You, as the owner, are selling directly to a specific kind of buyer. But these types of buyers have risen in importance in the last few years, so they deserve separate mention.
iBuyers are internet-based companies that will buy your house based on a computer algorithm. If you have ever received a postcard or letter in the mail offering to buy your home for a specific amount or giving you a price range, that was probably an iBuyer.
These companies use giant sets of data containing real estate values, sales data and more to generate a realistic price so they can confidently make offers to homeowners. You may be able to sell them a house without an inspection, but most will require a buyer inspection and they will adjust the price based on needed repairs and the condition of the home.
You'll pay a percentage fee based on the value of the house. This may be more than an agent would charge.
The big advantage of these companies is that they can close quickly because they have their own funds. There's no waiting for a bank to approve a mortgage. Also, you don't have to show the house to a bunch of buyers. You have a single buyer: the iBuyer.
iBuyers will probably not be interested in properties that are severely damaged or in need of major renovations or major repairs. They buy properties and quickly sell them to hungry buyers who are looking for move-in ready homes. They aren't in the business to do major work on a house.
A professional homebuyer is another viable alternative for selling your house. This type of buyer is often a local real estate investor. They have their own funds and can buy quickly, sometimes in as little as 7 days. They also will buy houses that need major repairs and that have been heavily damaged. Resideum is a professional homebuyer and we would love to make you an offer on your house. Complete this form and we will provide a free offer.
This type of homebuyer will normally buy a property, renovate it and resell it. They are accustomed to buying houses that need work. Many of these companies will even dispose of any junk or personal property you leave in the house. The professional homebuyer offers a turnkey approach to selling your house. You can literally reach an agreement, close and walk away, leaving the house as-is, without the need to repair anything, clean anything or remove anything.
Consider Listing With an Agent
There's a lot to do when selling your own home. If you get started and realize it is not going well or the process is more than you bargained for, consider hiring an agent. As a compromise, you can choose a flat rate or discount real estate broker. There's no shame in changing your mind.
As mentioned previously, an agent is likely to get a higher sales price than you, and this extra money may offset or completely cover the commission you have to pay.
While there are always hassles when selling a house whether you do it yourself or have an agent do it for you, you can offload most of the hassles to your agent.
Your agent is a licensed professional which means they had to go through extensive training and pass one or more tests before they got their license. Combine the training with experience, and you'll find an agent has much greater real estate expertise than an untrained person. In addition, their broker and fellow agents provide support and a network of professionals who help them deal with problems that crop up during real estate transactions. Unless you are an agent yourself, you don't have this level of training and support at your disposal.
Keep in mind that when you sell FSBO, you will spend money on things like appraisals, advertising, signage, MLS listings (if you opt for that), attorney document reviews and more. A real estate agent will provide most or all of these services for free (or perhaps more accurately, as a part of their service).
And as mentioned, if you sell by owner and a real estate agent brings you a buyer, you'll still pay a commission.
If you made it this far, you have a head start on your way to selling your house For Sale By Owner.
Here's a quick summary of the steps to take:
Decide if the pros and cons of selling a house yourself tilt to the "sell it yourself" side. Most people choose to sell their house by hiring an agent because of the many advantages and in spite of the commission they will pay. If you like doing things yourself and want to save the real estate agent commission, then give it your best shot.
Set the right price. You need to analyze recent sales in your area and set a competitive price for your house.
Clean your house thoroughly inside and out.
Market your house as much as possible on all the available venues, both paid and free. Write a thorough listing. Use quality photos. Get a good for sale sign for your yard.
Show your house to interested prospects. Show it in its best possible light. Be sure to get names and contact info for your prospects. Hold an open house.
Follow up with your prospects and ask them to submit offers.
Avoid unqualified buyers by requiring a pre-approval letter when buyers submit their offers.
Negotiate effectively, and have your contracts reviewed by an attorney if necessary.
Due diligence. Once you reach an agreement, be sure to meet all the terms of the contract and make sure your buyer is doing their part to secure financing and the rest of the due diligence, inspections, etc.
Review the closing documents prior to closing.
Close the sale and collect your payment!
Finally, consider your alternatives including listing with an agent, selling to iBuyers or to a professional homebuyer.
You CAN sell a house yourself. It can be daunting because it is not something most people do everyday, but if you follow a plan, you can sell your house yourself!
This content is not legal advice and is for informational purposes only.
Consult an attorney or an appropriate real estate or financial advisor if you need help with a real estate transaction.
Get A Cash Offer for Your House
Get More Info On Options To Sell Your Home…
Selling your house these days can be confusing and challenging. Connect with us or give us your info below and we'll help guide you through your options.
What Do You Have To Lose? Get Started Now…
We buy houses in ANY CONDITION in Atlanta. Sell my house fast in Atlanta! No commissions or fees and no obligation whatsoever. Start below by giving us a bit of information about your property or call
(678) 710-6130
…