Sell Your House Fast Atlanta! We Buy Houses and Offer a BETTER Way
We Buy Houses in Atlanta. You'll Get a FAST, As-Is Offer on Your House
No Fee. No Commissions. No Hassles.


Selling Your House For Cash to Resideum is fast, easy and safer than the TRADITIONAL way…we bypass agents, showings, inspections, appraisals and financing contingencies…and WE WON'T Low-Ball you or lower our offer after inspections.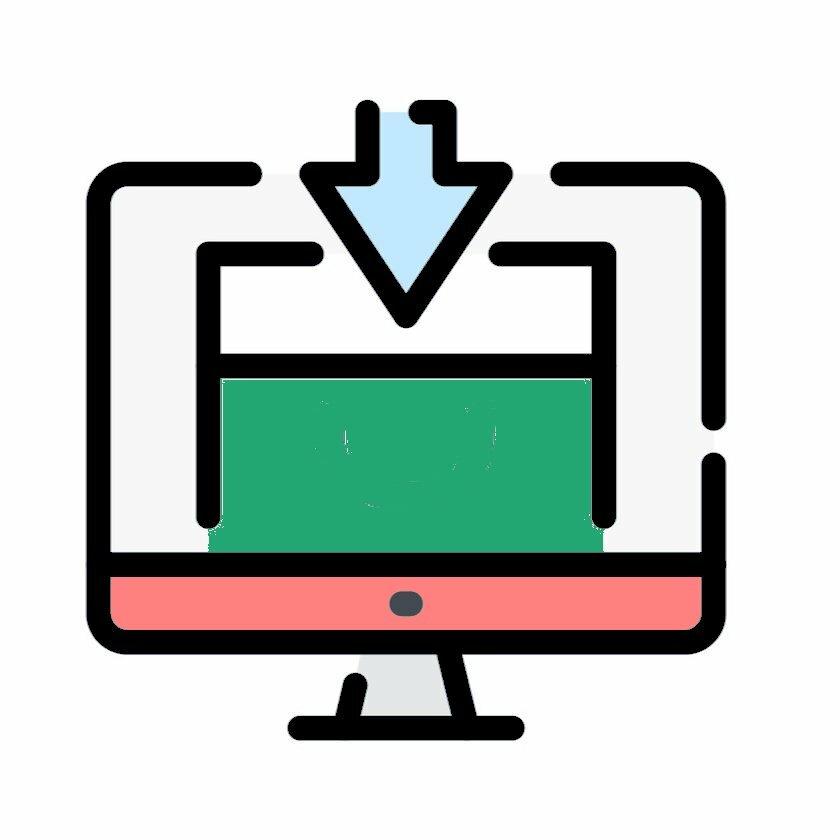 Fill out the form or call. We will research your home and start crafting a great offer for you.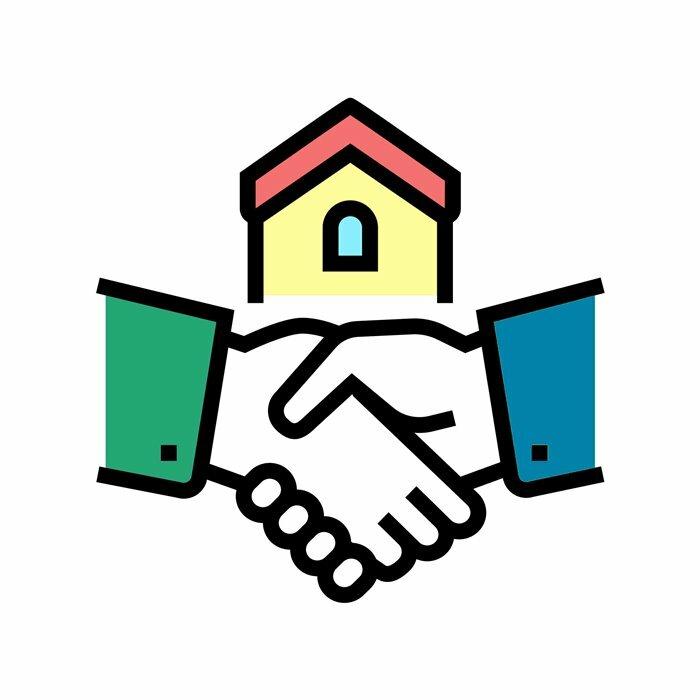 We present you with a fair cash offer with no obligation and no fees.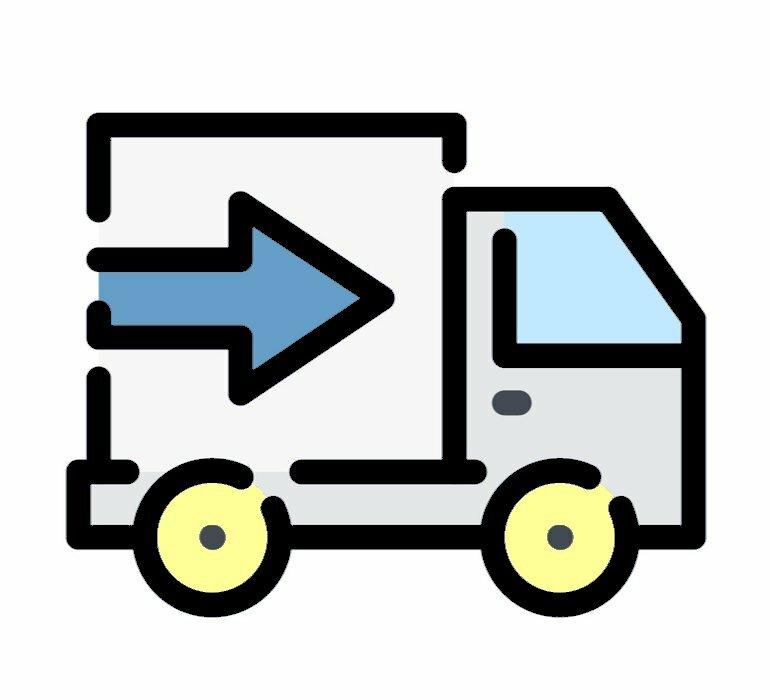 Get the cash you need now. You do NOT have to wait 6 – 12 months to get your house sold.
Resideum Buys Houses In Metro Atlanta, GA
We get it…Selling a house can be overwhelming. STRESS…WORRY…YUCK! Soo much to do, so many moving parts, so many different hands in the transaction. If you go the "Traditional" Agent route, you have realtor commissions to pay and repairs to make…oh, and keeping the house clean, leaving for showings, hoping for an offer that closes! We pay cash for homes. When you say, "I need to sell my Atlanta house fast," call us. We offer property owners something different….a BETTER way!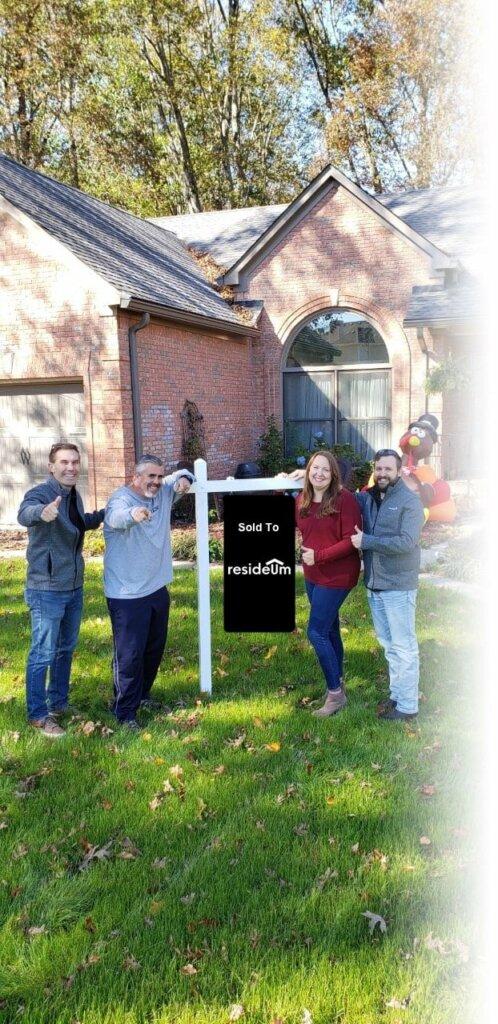 We Are Atlanta's Trusted Pro Home Buyer.

Hi! We're Resideum, a local Atlanta company whose principals have more than 30 years at the TOP of Atlanta's Real Estate Industry. We've been involved in more than 5,000 home sales totaling 1+ Billion, are committed to understanding your needs and offering solutions for selling your home that work BEST for you! You have NO obligation to accept our offer and it is 100% FREE. We pay cash for houses and can close quickly.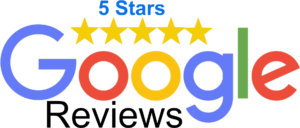 "Brent, thank you so much for contacting me about my house. You don't know how much that one email helped me. It changed the lives for the better of people around me…thank you so much."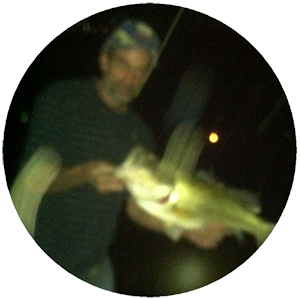 -Marty Akins, Winder, GA

"Unfortunately…Life Happens"
Sometimes you don't WANT to Sell your Metro Atlanta House…but sometimes Selling is the BEST option.

Maybe it's Divorce, an Illness, a Job Loss or a Death in the family…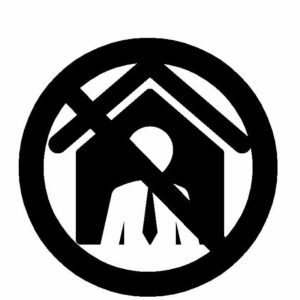 Maybe you just REALLY don't want to sell Your house with an agent…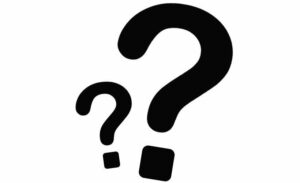 Maybe it is something else…whatever the Reason to sell your house…
We Can't Stop the Mortgage Company, Bill Collector or Ex from calling…but we can buy your house for cash and guide you through the buying process so you can end the worry and move to the next chapter of your life without all the stress. If you are saying, "I need to Sell my Atlanta house for cash…we can help you explore your options.
We Buy Houses in Metro Atlanta. Any Condition, Any Situation.
Forget the OLD way of selling…hiring a Realtor, Listing and Showing the house and Hoping it sells WHEN and FOR HOW MUCH You need it to. It's a RISK…A BIG ONE…especially if you don't have time to start over. If any of these describe your situation…we can help.
Avoiding Foreclosure
Mold, Water, Fire Damage
Elderly in Need of Assisted Living
House is Vacant
Prefer to Sell Without Listing it
Selling To Buy A New Home
Tired of Being A Landlord
Inherited A House But Wanted Cash Instead
We love to help home owners in tough situations like these. It's one of the most rewarding parts of the house buying business.
It doesn't matter if you live in it, it's rented, vacant, or not even habitable. We can Buy it…and yes, even if the house is fire damaged or has tenants from Hell. And we buy housing in a wide price range, big or small.
We buy homes for cash. If your property is an older single family house, new house, townhome, condo, duplex or even empty lot, we will make you a fair cash offer to buy it.
When you NEED to Sell Your Atlanta House fast…Trust Resideum, Atlanta's Professional Homebuyer.
What Do You Have to Lose? Get Started Now...
We buy houses in ANY CONDITION in Atlanta. Sell my house fast in Atlanta! No commissions or fees and no obligation whatsoever. Start below by giving us a bit of information about your property or call (678) 710-6130…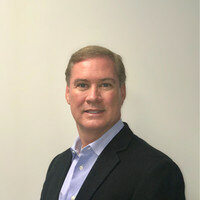 David Caballero
Partner HS Note Fund, LLC
Greg and his team did it and did it better than anyone. They truly understand the investor mind-set, need for expertise and flexibility and have been a tremendous asset and business partner for us.

Rhonda Duffy
Owner-Duffy Realty
Greg worked with one of my listings. His professionalism and knowledge of the industry really shows just how much he cares. His prompt responses really allowed for the process to go as smoothly as possible. He comes highly recommended from myself and my team.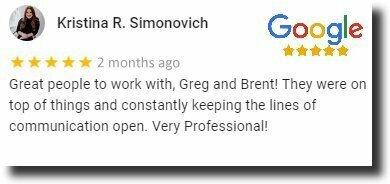 Want to Avoid Having to Make Costly Repairs and/or Updates So You Can Sell Your House?
If you say, "I need to sell my Alpharetta GA house as-is," we can help you make that happen. We will worry about all the repairs and even clean up the house once you leave. You can just leave any unwanted items behind and we will handle their disposal. Our process is easy and hassle-free for you.
Facing Costly Repairs ?
Foundation problems?
Termites slowly eating up your house?
Plumbing or electrical issues?
Pool problems?
Failing Water Heater or A/C units?
Fire or Water Damage
Broken or non-functioning Appliances/Windows?
Leaky Roof, Rotten Siding, Broken Driveways?
Home Desperately In Need of Updating?
Old/Damaged Flooring?
Kitchen from the 80's?
Bathrooms with green tile?
Wallpaper/Window Units?
Shag Carpet?
Only 1.5 Bathrooms?
Brass fixtures and accents?
Builder-grade light fixtures?
Forget about fixing your house up…Leave the extensive repairs to us. Resideum will pay you cash for your Metro Atlanta house even if it is in poor condition and we can close in as little as 7 days or when it's convenient for you. Need more details? We are happy to cover everything with you when you call. If you prefer, check out our FAQ's where we cover some of the most common questions you might have about the process.
What Makes Resideum Different?
Ask around…these days a lot of home sellers are less than pleased with their home sale experiences using agents. Others who have gone the route of selling to Big, National Internet Buyers also wish they hadn't after all the fees and inspections change the deal they thought they were getting. We have a Better Way…
An all-cash offer in 24 hours
A fair, numbers-driven offer you can rely on to close when you NEED it to
An Experienced Team of Real Estate Professionals to Work With
Turnkey process: no repairs, no cleaning, no maintenance.
A Smooth, Hassle-Free experience and no fees, real estate agent commissions, or surprises.
Cash at closing
Lengthy contracts with a realtor
Any real estate fees, real estate commissions, or drama
A request to repair anything or clean anything
Wasted time finding a trustworthy agent to sell your house quickly
Delays waiting for a buyer to get loan approval from their mortgage lender
Dealing with the paperwork, showings, inspections, delays…and waiting, wondering (and hoping)
What Makes Resideum Better?
First and foremost, we WON'T lie or mislead you…we would rather not buy your house than to tell you what you want to hear and then have to go back on our word later…lots of "We buy your house for cash" folks (even big outfits) do just that.  When we give you a contract to buy your house fast for cash, you can take that to the bank…your house is SOLD.
Once we have a deal, we will NEVER try to renegotiate… A lot of our competitors are "All Flash, No Cash."  They don't have money to buy your house so they try to find a real cash buyer.  If they can't, many come back and try to renegotiate the price with the homeowner or just cancel the contract.  Then you are right back where you started but with less time to resolve the problem.
We never make an offer unless we know 100% that we want to buy and that we can afford it… unlike the others, they write up agreements without even knowing if they can afford it. There's a motto in the business we hate, "Just lock it up into a contract and change it later".
Your first call to us will put you at ease…Yes, you will be able to talk to an actual person! We know when you decide to contact us that you might really need to sell your Atlanta fast.  We KNOW how to make that happen.  We have the #1 transaction team in Atlanta at our fingertips…and more importantly, we know that you need a fast and reliable solution today for a major decision such as selling a house.  If a home buyer company keeps making excuses about why they can't close fast, it is likely they really aren't the "Buyer" and are trying to find another buyer to bail them out.
We will always honor our commitment to buy your house for cash… No matter the situation, we have lots of funding options so we can get your home bought and you cashed out at closing.  Whether we use our cash, our multi-million-dollar line of credit, investment partners or a creative option, we can fund your home sale.  Lots of "Atlanta Home Buyers" aren't really the buyers…they have to "flip" your house to another investor or get risky hard money.  No matter the situation, our funding options guarantee that we can ALWAYS close on the homes we contract for.
We will never say NO to a home seller… yes there are cases where a home might not work for us but because of our extensive experience and network of partners, we can literally buy any house a home seller wants to sell us.  Even though our buying power is substantial, we can also partner with several institutional investors we work with or offer a home seller other options that will solve their home sale problem.
Our mission…We are focused on helping people who need to sell their houses…for whatever reason…solve their home sale problems.  We have been around for 30+ years and have been in the middle of thousands of home sales so there isn't any situation we haven't heard of or can't handle. We understand the market.  No matter your specific situation, we can help you solve it.
Get Your Cash Offer Today!
… WARNING…Not All "We Buy Houses Atlanta" Companies are really Cash Buyers!
If you have found us via an internet search, you have likely also come across lots of other companies claiming that you can sell your Atlanta, Georgia area house fast to them as well.
With the options available to you (hiring a real estate agent and going the traditional sales route…or selling direct to a professional cash buyer investor), knowing how the I Buy Houses in Atlanta business works can save you a lot of time and heartache if you choose this route.
Fact #1
Unlike many other "I Buy Houses Atlanta" companies you Googled, we are a local, Metro Atlanta business and a fixture in Atlanta real estate for 30+ years. We have a huge track record as a reputable company, impeccable references, and have received numerous awards demonstrating our expertise and professionalism.
Fact #2
Yes, we buy homes in Atlanta like many others… but not all "We Buy Houses" companies are the same.  Believe it or not, many of these groups don't actually even directly buy houses (Crazy right?)… and that means if they aren't in control of the purchase, you are taking a huge risk by going with them.
When you say, "I need to sell my Atlanta, GA house fast and for sure…" you can have confidence in Resideum, the "We Buy Houses Atlanta" Professional Home Buyer Company.   Why?  Because…
We've been in the industry for over 30 years (many "fresh from the seminar" wannabe home investors don't make it past the first year)…
We know the Metro Atlanta area real estate market like the back of our hand…
We are locally, and nationally-recognized investment specialists
And we are committed to finding a win-win solution that SOLVES whatever problem you have or situation you are temporarily in.
We are cash home buyers. You won't have to wonder if your buyer can qualify for a loan because we aren't waiting for bank approvals.
It doesn't matter what condition your house may be in.  You can sell your house in Atlanta to us even if it's falling apart and needs major repairs. We have bought fire-damaged homes, knockdowns…you name it…We buy houses in Atlanta, GA in "as-is" condition. We make selling your home fast for cash easy with Resideum, the "We Buy Houses In Atlanta Professional Homebuyer."
What you can expect when you sell your Atlanta, GA house to us…
A fast, stress-free closing
A fair cash offer for your house
Confidence that you are working with a Professional Homebuyer
A low-stress, hassle-free transaction (Nothing to fix, nothing to clean, no agent/buyer showings, no home inspectors, repair requests…)
No realtor fees, costs, gotcha's
What are the benefits of selling?
No more financial obligation for the house
Solve any other money problems you may have using the proceeds of the sale
No more home repairs or maintenance
No more tenants to deal with if the property is a rental
Move on with your life
Peace of mind
Freedom
Some of our home sellers just prefer selling to a direct cash buyer instead of going the traditional real estate agent listing route.   We encourage you to compare selling your home through an agent versus to Resideum directly.
In Fact #2 we mentioned that many "We Buy Houses" companies don't actually even directly buy houses…Really?…Really.
Here is our industry's dirty little secret…
Most "We Buy Houses for Cash" buyers don't have money to buy your house… they only pose as the buyer but are actually acting as a middleman…assigning their contract with you to someone else you don't know and who might not perform.  We call these folks wholesalers.
Now, not all wholesalers are the same.  While wholesalers won't actually buy your house, they often can help you sell your house fast.
Here's how it works.  These "Wholesalers" will make you a competitive cash offer to buy your Atlanta house and get your property "under contract".  Then they go out and look for a buyer who will ultimately buy your house by "buying out the wholesaler's contract with you."
At Resideum, we are the buyers and we have our own money and large lines of credit, so we aren't relying on someone else to "buy" your house.  We have our own broker-partner and licensed general contractor-partner so we have everything we need under one roof.
We have been in the industry for a long time and recently it seems there are more "wholesalers" (not real cash buyers) in the city of Atlanta than ever before.
These "wholesalers" can make money whether their buyer ultimately buys your house or not and they often tuck contingencies into their contracts with you that don't protect you.  Our agreements are Georgia Realtor Association contracts presented by our agent…who we pay out of our pocket…so you are treated fairly and honestly.
Some wholesalers may ask you to provide "creative financing" which means you will have to wait to get paid–if ever.
Most wholesalers will make low-ball offers that aren't fair to you.
Confused?  It is no wonder…there is a lot of noise out there.  We are happy to go over all the details and answer any questions you might have about how we buy houses.  You can reach us at 

(678) 710-6130

!
What is YOUR Reason for Moving?
Getting Married?
Divorce?
Moving to Retirement Community?
Repair Costs?
Job Relocation?
Retirement?
Downsizing?
Behind on Property Taxes?
Falling Property Values
Bad Neighbors?
Financial Downturn?
Military Deployment?
Outdated House?
Financial Crisis
Don't Pay Agent Commissions$$$!
Before you commit to a 6 month listing contract with an agent, why not get our 100% Free, No Obligation Cash Offer for your house?
Listing Your House/FSBO or…Sell to Resideum?
Many of the people we work with have tried to sell their houses on their own FSBO (without an agent) or have hired an agent…but…they find that they aren't attracting the right buyers.  Many "prospective" buyers aren't serious or can't qualify for a loan.  Most "qualified" buyers are very picky and almost all need time to arrange a mortgage loan.
If your property has "issues" with condition, many lenders WON'T lend because of the home's condition.  They have strict criteria and your property's condition could disqualify many from getting a bank loan.  If your home has "issues" it can become very difficult, time-consuming and frustrating when a buyer drops out of the deal because a mortgage company denies him/her financing.
The GREAT NEWS is that, Resideum solves that problem because we buy Atlanta, GA houses with CASH…so we don't have bank financing. We are cash home buyers.
Another big issue when trying to sell with a real estate agent or selling it yourself FSBO is that often, retail buyers or their lenders stall for days and weeks only to then pull out of the deal at the last minute leaving you holding the bag…sloppy lenders can drag their feet on financing and cause you hardship when they can't get their loans through underwriting and approved in your timeframe.
All that adds stress, weeks and months to the process, and in the end, even if it closes…you are paying the agent fees (average commission is 6%) so you may not be ahead of the game financially.
We pay fast-cash for Georgia homes!
You won't need hire a real estate agent or pay their commissions and other real estate fees.
We will provide you a fair, all-cash offer within 24 hours of submitting our easy, brief property information form below.
We pay the closing costs.
And best of all, you get a flexible closing. Close when you want to close.
If the house is in "challenged condition" shape and you don't want to (or can't afford to) fix it up… NO problem, we'll deal with all that for you.  If you need to get something done quickly, we can close in as little as 7 days because we buy houses in Atlanta with cash and don't rely on traditional mortgage financing. (Check out our quick and easy offer and closing process here.)
Already got an Offer from another house buyer? Let us see if we can Beat it. Our offers are 100% FREE and No Obligation. We have been around 30 years and have all the necessary resources in house. That experience and our operational efficiencies allow us to make you the most competitive and fair price offer out there…We only win when YOU win! When you ask, "How can I get cash for my house in Atlanta fast?" Resideum is the answer.
What Home Sellers Like You are Saying about Resideum…
"I chose Resideum because they are professional and they do what they say they will do. I called three or four groups but when I talked to Resideum…they were different.
They didn't try to "Over-Sell" me or make a bunch of promises. They asked me what "I wanted" and when I told them what that was, they said "Okay…let us see if we can get you what you want."
Nobody else did that.
Brent didn't sugar-coat anything.  He spent lots of time working with me to get everything I needed done. Brent really cared about what I needed.  I trusted him…and once I got comfortable with him…that was it. The experience was great. No problem at all. They are honest and that is very, very rare."
Can I Sell My House Fast For Cash In Atlanta? In short…YES!
No matter what condition your house is in; no matter what situation or timeframe you're facing… 
We want to make your life better and get you out from under the problem…or the property that's stressing you out… while still paying a fast, fair, and honest price for your house.
What Do You Have to Lose? Get Started Now...

We buy houses in any condition. Sell my house fast in Atlanta! No commissions or fees and no obligation whatsoever. Start below by giving us a bit of information about your property or call (678) 710-6130…
Have an Investment Property You Need to Sell?
We Buy Investment Houses In Metro Atlanta From Frustrated Landlords…
Do you own a rental property with bad tenants?
Are all the profits from owning your rental house getting gobbled up because of carrying costs, crazy turn costs, and tenant damage?
Are you struggling to cover your mortgage payments because your tenants aren't paying you rent?
Do you want to sell your rental house but worried no one will buy it with your tenants in place?
Have you struggled to sell your investment property because your tenants are uncooperative and make it difficult to show to prospective buyers?
Are you paying out more to own your rental home to agents, managers and your mortgage company than you are bringing in?
We will buy your rental house in Metro Atlanta, GA, with or without your tenant, if they are paying rent or not, in its current condition and subject to the current lease. If your monthly cash flow is always negative, we can stop the bleeding for you. Real estate investors sometimes need a way out. Terrible tenants can be a thing of the past. Request an offer to buy your Atlanta investment home…it only takes 5 minutes. Review our no-obligation cash offer and make a simple decision.
We Offer A Better Way To Sell Your House Fast Atlanta…We Are Resideum
We can help you in just about any situation…avoiding foreclosure…divorce…relocating…inherited an unwanted property…own a vacant house…upside down in your mortgage…behind on payments…tax liens…job downsized and can't sell your house…house needs repairs you can't pay for…fire damaged…bad rental tenants…distressed property…whatever problem you are facing, we can be of service. Resideum is a company that buys houses in bad shape or good shape.
If you have a property in Atlanta that you need to sell… we will make you a fair, as-is cash offer and close when you're ready. We make cash deals, so you don't have to worry that your buyer can't get approved for a loan. Resideum is a cash home buying company. Request your cash buyout today.
We will consider all types of property including single family homes, condos, townhomes, mobile homes (with land), duplexes and multiplexes, apartments under 20 units and empty lots.
We buy houses in Atlanta, GA  and all surrounding areas of Metro Atlanta. If you need to sell your house fast Atlanta, connect with us… we'd love to make you a fast, fair no-obligation no-hassle offer. You've got nothing to lose…contact us TODAY! 🙂