A home is one of the most expensive investments you will ever make. When you buy a home, it's not just a monetary investment, but an emotional one as well. And when you decide to sell, it can be a time-consuming and emotional process. If you are new to selling a home, you may be making common home selling mistakes. A mistake can cost you a sale or leave you waiting over 200 days for an offer. Below you will find the most common home selling mistakes homeowners make when trying to sell their home.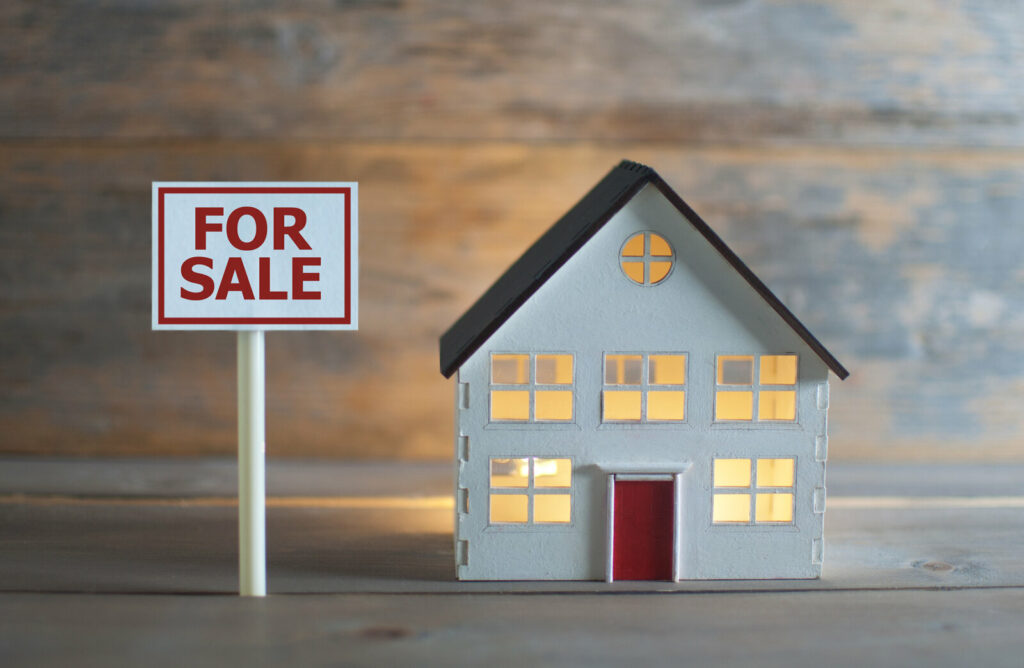 1. Choosing the Wrong Way to Sell
Every house is different and each one has an ideal method for selling it based on the condition of the property, the needs of the owner, the current housing market and other factors.
You will need to evaluate your specific situation and needs and determine how best to sell your property.
For a house that is in good condition, selling with a real estate agent is probably ideal. You may be tempted to sell your home yourself because you don't want to pay a commission. But an agent earns their commission by guiding you through the process of selling your home. They have contacts you don't have. They know the market and where and how to find buyers through their marketing. They know about the paperwork and how the transactions work and can walk you through it. Real estate agents have enough experience with buyers to know when someone is serious about making an offer and when people want to walk through your home. They can also get you the best offer for your home in many cases. People who sell their homes themselves often make less money than if they use a real estate agent. While you don't need to have an agent, it will make the sale process easier.
However, what if you have a house that is not in great shape or what if you need to sell quickly? You do have alternatives.
Selling a house that is in less than move-in ready condition is difficult to do. Most buyers simply want to buy a home, move in and start living. An agent may have a difficult time selling your property if it isn't ready to live in immediately.
If you are pressed for time and need to sell quickly, most traditional buyers will not be able to meet your needs. Most buyers need four to six weeks or more to inspect the house, get a loan approved, get repairs made, and more. If you can't wait even a couple of weeks, this kind of buyer will not work.
There is an alternative you should consider: Sell the property to a professional home buyer like Resideum. We buy houses in any condition and we can close in as little as 7 days. You get a cash payment, don't have to lift a finger to make major repairs (or any repairs for that matter), and you can leave all the cleaning and junk removal to us.
2. Getting Too Emotional
Selling a home can be emotional, and that is understandable. Regardless of how long you have lived in the home, it contains memories of your family and friends. Important life moments. Be that as it may, don't allow your emotions to rule this decision. That can be easier said than done. A real estate agent can help give you some distance so you can be objective and avoid making an emotional mistake.
Sellers often have a hard time doing this, but you need to look at this as a business transaction. You are not selling your memories; you are selling a property. That's all. Look at the sale as a real estate transaction where you are trying to get the best offer for what you are selling. That's it, no more, no less.
3. Selling at the Wrong Time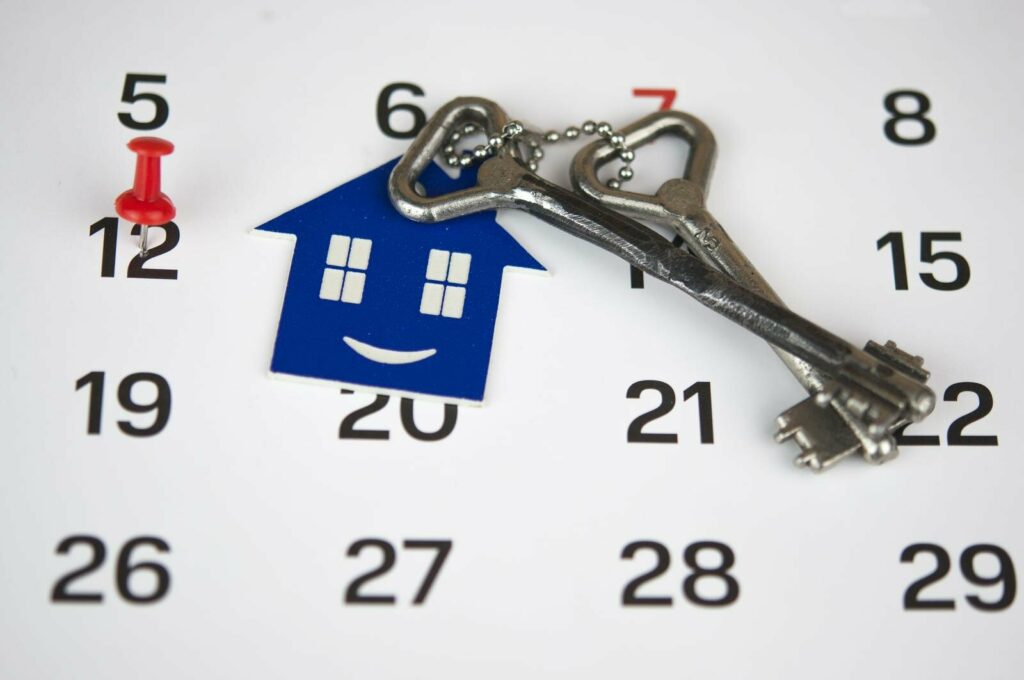 There is a right time to sell and a wrong time to sell. Just because you are ready to sell your house doesn't mean it is a good time to put it on the market. If you study the market before putting your house up for sale, you will learn the best months to list your home. Don't sell during the winter holidays if you can avoid it. People are too busy visiting with family and friends and not trying to buy houses. Spring and fall seem to be the best times to sell a home because in most places it is not too cold or too hot. Properties listed when it is warmer outside sell faster.
Now, if you must sell due to a job transfer, divorce, death or other reason, then there is no wrong time to sell. Instead, you will need to find a quick buyer, like Resideum who can act fast to get you a cash buyout.
4. Expired or Inadequate Homeowner's Insurance
When you are selling your home, you won't be thinking about homeowner's insurance and that is a mistake. The policy will help ensure if a potential buyer has an accident on your property, you will be covered. Before a showing, you should still do a walk-through to ensure that there is nothing that could hurt someone. No spills, stray nails, or anything else someone could trip on or hurt themselves.
Nothing may happen, but you never know. Anything is possible, and it is always better to be prepared.
Make sure the homeowners insurance is paid and up to date. If the house has been sitting empty for a long period of time, make sure your house is covered. Coverage for unoccupied homes is often reduced after just a few weeks of no one living in the house. Talk to your agent to verify what coverage you will have based on your circumstances.
5. Pricing Incorrectly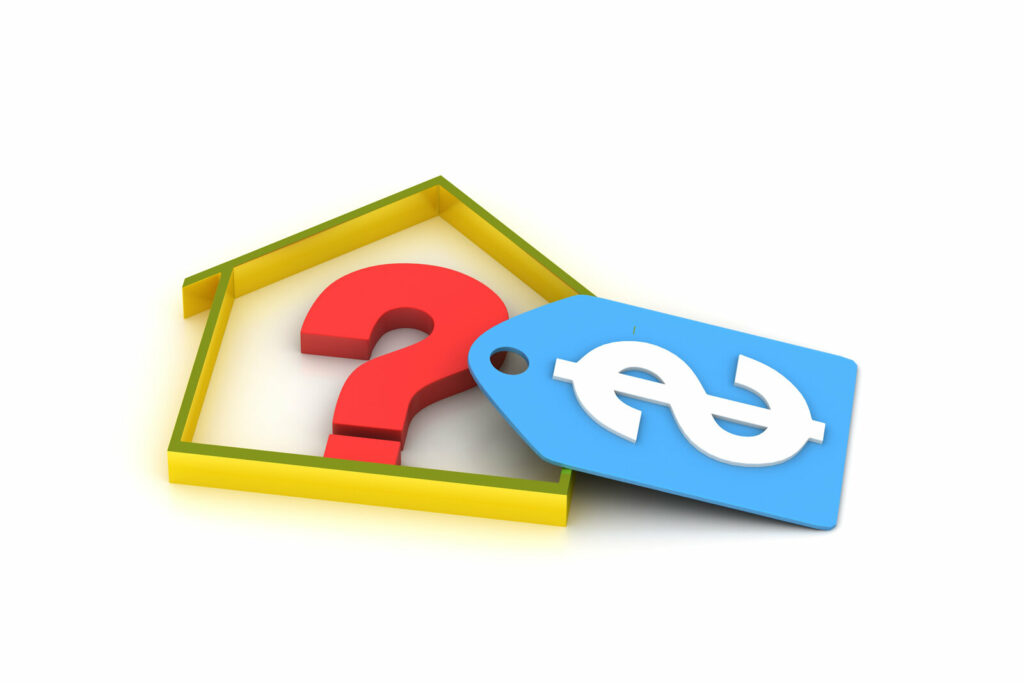 Pricing incorrectly is another common home selling mistake. It doesn't matter whether you are working with an agent or you are selling it yourself; you need to set the right price. You need to set a realistic price, otherwise you risk turning off buyers.
You should get a comparative market analysis for your home. A comparative market analysis compares your home to similar properties that have sold in your area and estimates its worth.
This analysis can help you set the right listing price for your home so you garner interest from potential buyers.
Be careful because if the sales price is too high you won't get any interest. If it's too low, you leave money on the table if you don't get multiple purchase offers.
Prepare to negotiate. It's easy to get stuck at the price you think your house is worth. You want your asking price, but many times you won't get it. Buyers will want to negotiate, so you shouldn't be surprised or be offended when it happens. What your home will sell for largely depends on whether it is a buyer's or seller's market and the condition of your property.
If you need to sell quickly, you'll need to set an aggressive price.
6. Not Making Structural and Other Repairs
Before you try to sell your house, you should consider getting your own inspection. You need to know everything that is wrong with it. A smart buyer will ask for their offer to be contingent on a home inspection. This way, they will know what they are getting themselves into.
If you do your own inspection beforehand, you will know the structural and repair issues that are in the property. If you can afford to do some minor repairs or all of them, you should. This will increase the value of your home, and you can ask for more money. But if you can't afford to fix all the issues don't hide them. Let potential buyers know an inspector came, this is what was wrong with the house and what you fixed. Some states have laws on information that needs to be disclosed if the buyer asks directly.
But even if they don't ask, you should still tell them. This would help build trust between you and the buyer. Would you want to know if there were structural issues to a home you were thinking about buying? The sale price of houses that have been repaired are normally higher than the ones that have not.
Repair items that are broken or damaged. Buyers have a minimum condition they will expect when they enter a house. If your house has items that fall below this minimum expected condition, the buyers will not return, nor with they make any offers. Fix the items that are not up to par. For example, make sure there are no plumbing leaks, holes in walls, roof leaks, broken windows, missing lights, broken cabinets, etc.
7. Upgrading and Renovating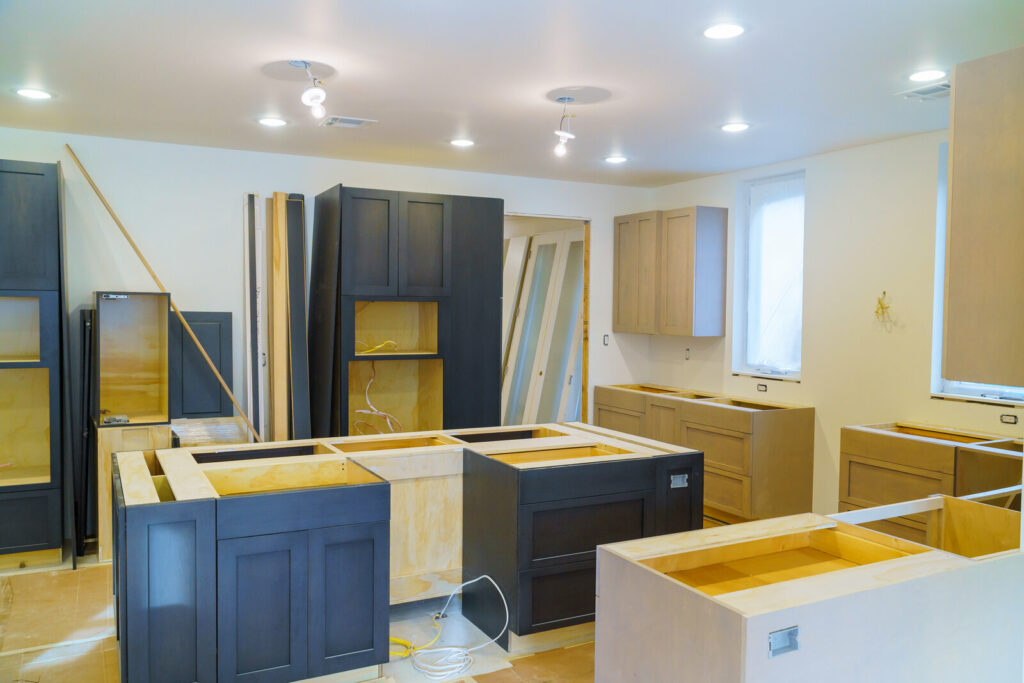 Repairing defects in a house is one thing, but upgrading and renovating a house is a different matter entirely. Making repairs to obvious problems like a leaky faucet or broken windows are the kinds of things you need to do to get a property to its minimum level of acceptability by buyers.
But you should think twice before you spend a single penny on upgrades and renovations. This would include things like renovating a kitchen or updating a master bath. The fact is there are basically no renovation projects you can undertake and get 100% of your money back when you sell the house. You might get 60% to 70% back from a kitchen remodel. Why would you do that? You remodel to enjoy the remodel yourself, not to try to make a profit when selling.
When you remodel a room, you make color choices and material choices that might actually turn off buyers and make the home harder to sell.
Save yourself a lot of aggravation and money, and let the next owner choose their own renovation projects.
8. Working With Buyers
Dealing with potential buyers can be hard, which, again, is why you may want to utilize a real estate agent. But even with that, dealing with buyers can be irritating. Some buyers are serious when they go to an open house, while others are just bored tire kickers and need something to do on a Sunday afternoon. Some buyers don't fully understand what goes into buying a house, and the deal may fall through because they don't have all their ducks in a row.
Or they changed their minds. Or they don't want to pay what your house is worth, so their bid is much lower than expected.
You shouldn't take what the buyers say and do personally. Keep your feelings neutral, and don't get offended.
By using an agent to distance yourself from buyers, you can make selling more pleasant. Or if you sell to a professional homebuyer, many of the typical problems with buyers are removed.
9. Not Cleaning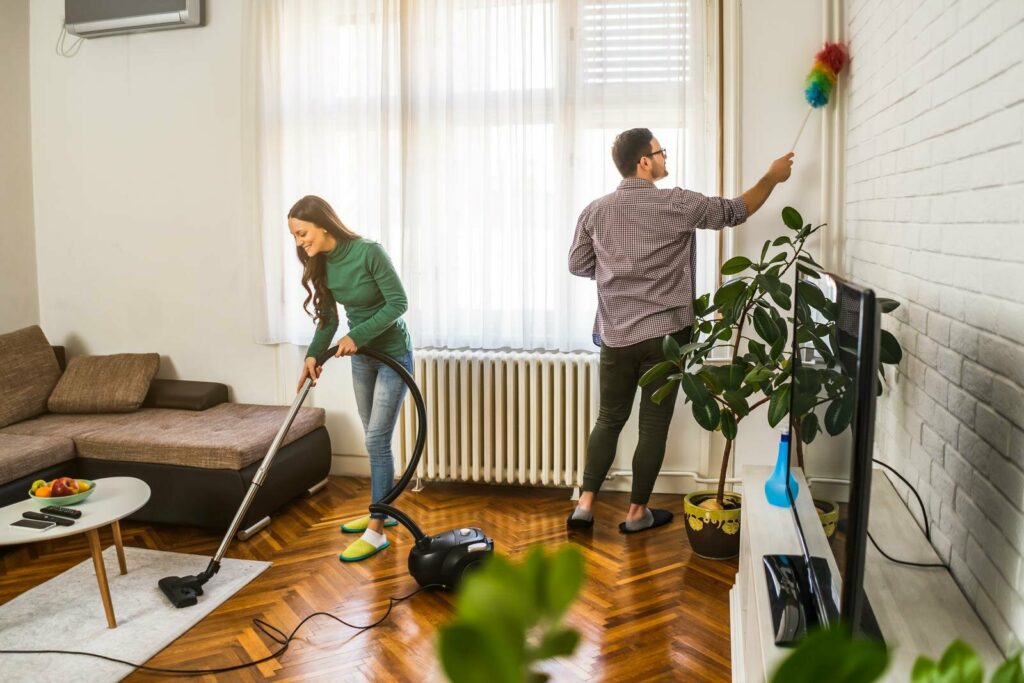 You have to clean your house if you want to sell it. If someone walks in and your house is messy, it will turn them off. Buyers need to be able to visualize themselves in this space. They need to be able to visualize their family living in this home. Clean and declutter, even if you have to rent a storage unit to remove all the extra stuff.
Clean-up isn't just about removing clutter. If you know people are going to be walking through your home, make sure it is clean. Your house should look its best for prospective buyers. The bathrooms should be clean, the tub, the sink, the floor. Every counter in your home should be free of clutter and wiped down.
Think about it like this, if it were you and you walked into your home, would you buy it? If not, why not? If the answer is because the place is dirty or too cluttered, then you need to correct it.
Try to de-personalize the house as much as possible. Remove family photos and other personal items that will make buyers feel like they aren't in their own home.
You may also want to try putting a fresh coat of paint on the walls in a neutral color. And think about curb appeal. Your yard is the first thing buyers will see when they pull into the driveway. Keep the grass mowed and bushes trimmed.
10. Not Using Quality Photos
For your house to attract buyers, you need quality real estate photos. These days, a homebuyer will start their search online. They see something they like and they will set up a tour. Not having the right kind of photos will turn away potential buyers.
Photos should be taken with a real camera, not a camera phone. A wide-angle lens can capture the true size and feel of a room. The pictures should be clear and well lit. The pictures should show off what makes your home special and what buyers want to see and know. How many rooms? How big is the kitchen? How many bathrooms, and what do they look like? What does the backyard look like? These are things that buyers want to know, and showing them off will help entice them. If you can, get professional photos made by someone who specializes in real estate. Poor photos can do more harm than good.
If your home is empty, staging it with furniture will cost you, but it can help bring in more buyers and get you a better offer. Showing an empty house is not a good idea. Instead, you can rent furniture and decorations or hire a professional stager to make your home more appealing to buyers.
11. Underestimating Expenses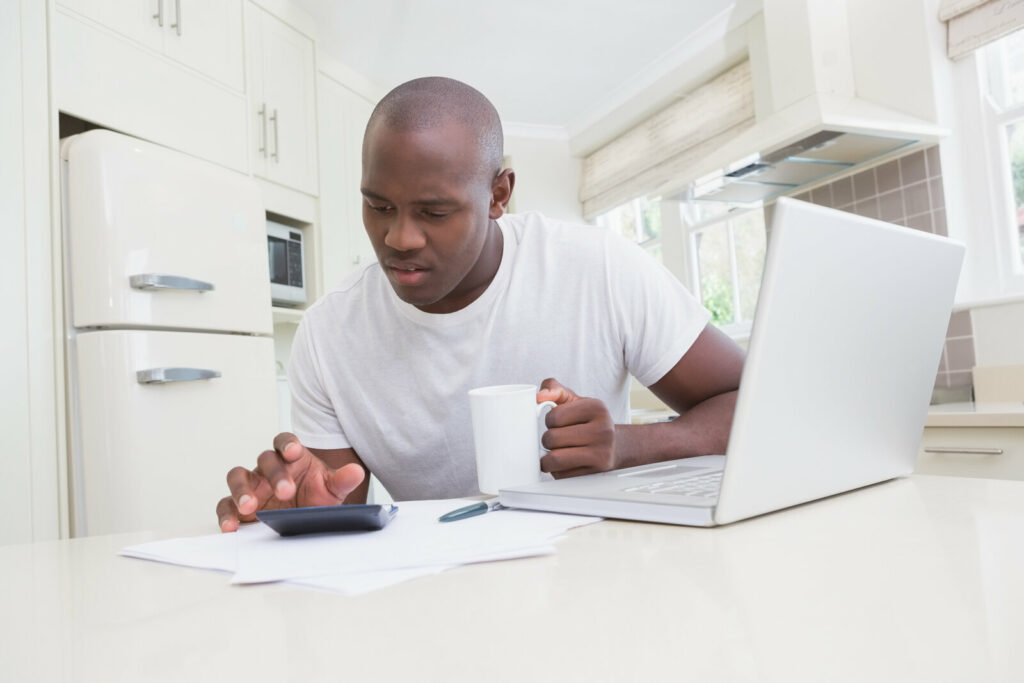 The final item on our list of common home selling mistakes is underestimating expenses. Everyone knows about the costs that come with buying a house, but selling one comes with costs, too. With selling a house, there are agent commissions, staging costs, closing costs, home repairs, and moving expenses.
Your agent will get about 6% of the sale price.
Then there are closing costs, usually up to 3% of the sale price. This expense usually consists of fees associated with the title transfer, attorney, and sales tax.
Enlisting a home inspector before you list your house is a good idea. It will cost money. And if you can fix any of the problems before selling, that could be a few thousand dollars or more, depending on the issue. Making repairs will increase the value of the home, so the sale price can be higher.
Staging your home will help it sell, but that also costs money. You can rent furniture from staging companies. How much you will pay largely depends on the size of the home, the rooms you want to be staged, and where you live.
While selling your house, you are also moving. So you need to pay for movers. If you have not found your next house when your current one sells, you'll have to rent temporary accommodations. You may have to put your stuff in storage. Or if you buy a new home before your old one sells, you will be responsible for two mortgages.
Knowing ahead of time that these added expenses are coming will help make the sales process easier and less painful.
What To Do Next
Selling a home is a stressful experience, and you are bound to make mistakes. Knowing the most common mistakes on this list will help you to avoid making these costly mistakes yourself.
You can avoid many of these mistakes if you choose to sell your house the right way. As mentioned above, your best bet may be to hire a real estate agent. But if that isn't for you, consider selling to a professional homebuyer like Resideum. We buy houses in Metro Atlanta and would be privileged to make you a no-cost, no-obligation offer on your property. We buy houses in absolutely any condition. We buy houses with fire damage, water damage, tornado damage, or no damage!
We buy houses in Atlanta in these (and other) areas:
If you need a quick sale, we can close in as little as 7 days, so you can move on with your life. You don't have to clean anything, stage anything, repair anything or renovate anything. Don't waste your time and money doing anything to the house. Leave that to us.
You don't have to do multiple showings for complete strangers.
Let us make you a fair offer on your property, then we can close and you can move on with your life. Complete this form to get started or call us for a free consultation at 678-710-6130.