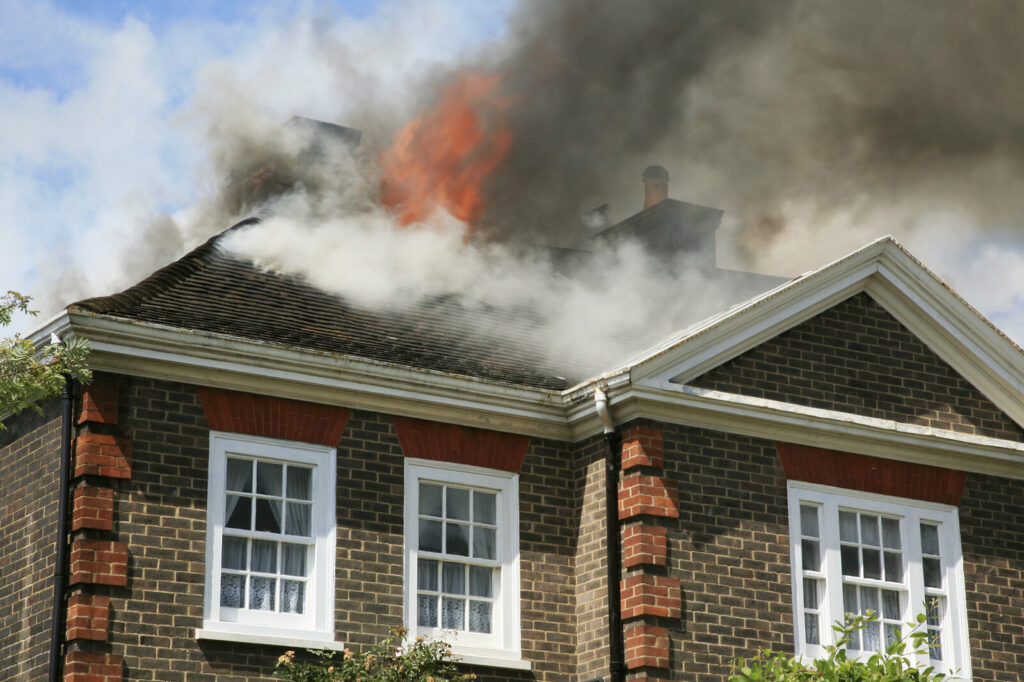 Fires can make selling a home more complicated, but it's not impossible. If your house has damage from a fire, then it should just be a matter of the right repairs and disclosures to potential buyers. Do things step by step, and you can sell your fire-damaged home to someone else.
Document Everything
Your decision to sell your fire-damaged house might happen the minute the house fire actually happens. Could you ever have peace of mind in that residence again? Even though you'll be dealing with the trauma of the event, you need to document everything you can in the immediate aftermath:
Don't re-enter your home until you get permission from the fire department.
Ask for emergency shutoff of your utilities.
Start the claims process with any applicable insurance companies.
Hire a restoration company for incident assessment, prices for repairs to damage, and beginning the actual work.
Take photos of all visible while keeping thorough notes about it all.
Get copies of all official paperwork and reports from the fire department for yourself and insurance companies.
Open windows to vent out smoke and see the smoke damage.
Empty out your freezer and fridge after power disconnection. Check plumbing fixtures and all rooms for water damage from pipes or sprinklers.
When buyers see that you were as careful as you can be after a fire, it will give them reassurance about the home they might be buying.
Restore as Much as You Can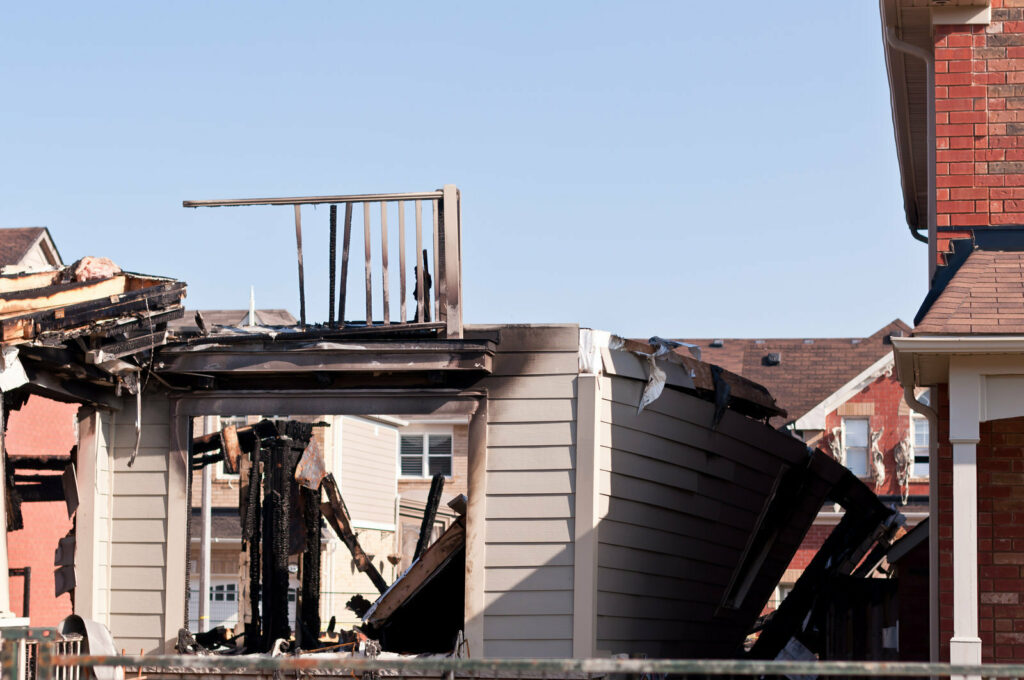 Some buyers are looking for a challenge they can fix up to save money, but most would rather have something they can move right into. That means you need to fix as much structural damage as you can before going on the market. One of the benefits of doing this is getting better prices offered to you by buyers.

Unfortunately, the recovery from a fire can be very expensive and eat up a lot of cash on costly repairs, cleaning and personal property replacement. Soot exposure can result in respiratory issues and medical complications. Smoke residue and damage can hurt walls, ceilings, crawl spaces, attics, roofs, and HVAC systems. Water and flood damage is also a potential hazard depending on what the fire department had to do to put out the flames.

Even a small fire can result in thousands of dollars of damage. Cleanup tasks and debris removal alone can run into the thousands of dollars. If the blaze hurts your kitchen or roof, then it can easily get into major repair costs of tens of thousands of dollars.

One thing on your side is that your insurance agent should be there to help. Your homeowner's insurance policy will likely cover a fire damage claim. Two exceptions to insurance coverage include:
Property owners that deliberately set fire to their own home.
A fire-damaged house that had been vacant for over 30 days.
Disclose the Damage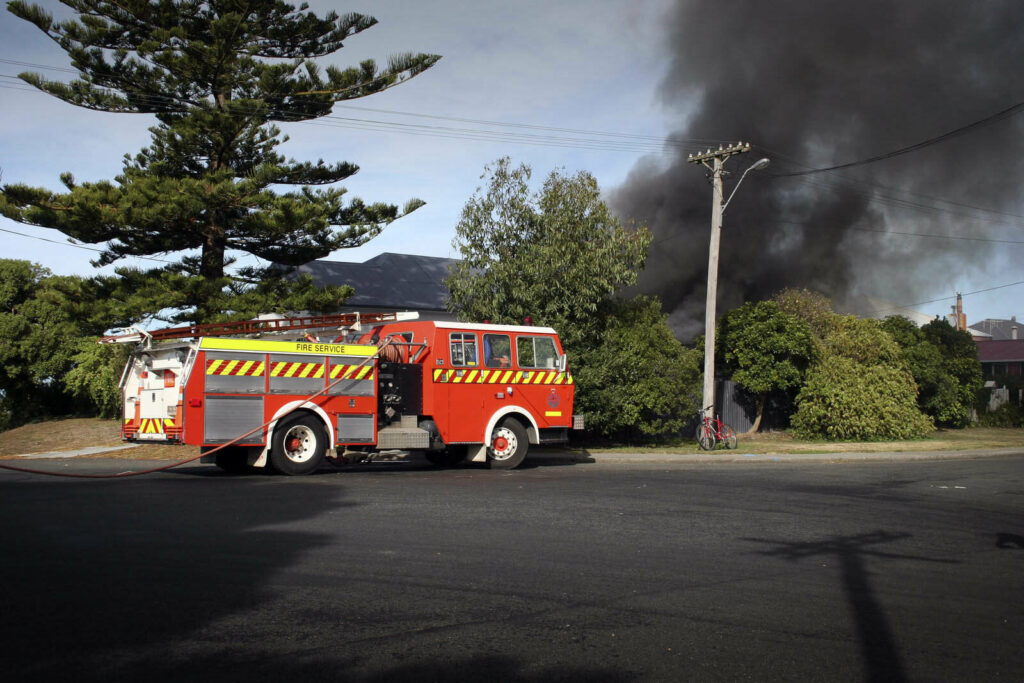 No matter how well you can have each contractor hide or even undo the deterioration to your home, you have an obligation to report the repairs to prospective buyers. Most states actually have disclosure laws that require you to be upfront about your fire-damaged house. As a result, you can face legal liability if you are not totally honest about the condition of the home.

Even in states where you're not legally bound to do so, it's still a good idea to disclose such information. Many real estate agents won't work with you at all, helping you as a seller or negotiating for buyers, if they discover what happened. When potential buyers have their own contractor or home inspector come in to look over the home, fire damage and repairs are going to inevitably be discovered.

You need to be very transparent on this matter. The more documentation you accumulated, the better. This isn't just from the immediate aftermath but also should cover every step you've taken since in order to restore the home to full safety and functionality.
Have Answers to Questions
Prospective buyers want to know everything about the home they might buy. Knowing there was fire damage is the start. After that, they'll need to know what repairs were done. However, at some point, they're also going to ask what caused the fire.

A home that has suffered fire damage has immediate stigma attached to it, but the specific trigger of the fire can make things better or worse. Leading causes of house fires include:
Cooking equipment: 48 percent
Heating fixtures: 15 percent
Electrical/lighting equipment: 10 percent
Arson/intentional: 8 percent
Someone smoking: 5 percent
Laundry machines: 4 percent
Air conditioner or a fan: 2 percent
Candles: 2 percent
Someone playing around with a source of heat: 2 percent
Don't spin things or be shy about identifying the source of the fire. Most of the time, it's a standard fire starting in the kitchen or with something electrical. In these cases, your documentation is your winning argument, since you have proof that you've done all you can to make sure it won't happen a second time.
Be Patient
Having a fire in your home is a traumatic experience, and it's one that you want to put behind you as quickly as you can. Even if no one got hurt and you didn't lose any truly important possessions, it's a bad memory you'd like to move on from. However, that doesn't mean you can rush through the process of selling the home.

Preparing your home for the market, listing it, showing it to buyers with preapproved mortgages they can use, and then actually negotiating an official home sale is a process that takes months. That's also the best way to get the highest sales price for your home.

If, on the other hand, you're just ready to move on, then consider selling directly to a cash home buying company like Resideum. We buy homes in Atlanta in any condition, including those damaged by fire. If you prefer to move on from your home in its current condition and not deal with the emotional trauma any longer, reach out to us. We can make you an all-cash, no-obligation offer and can close in as little as 7 days. Request your fair price offer today.

Demolishing Your Home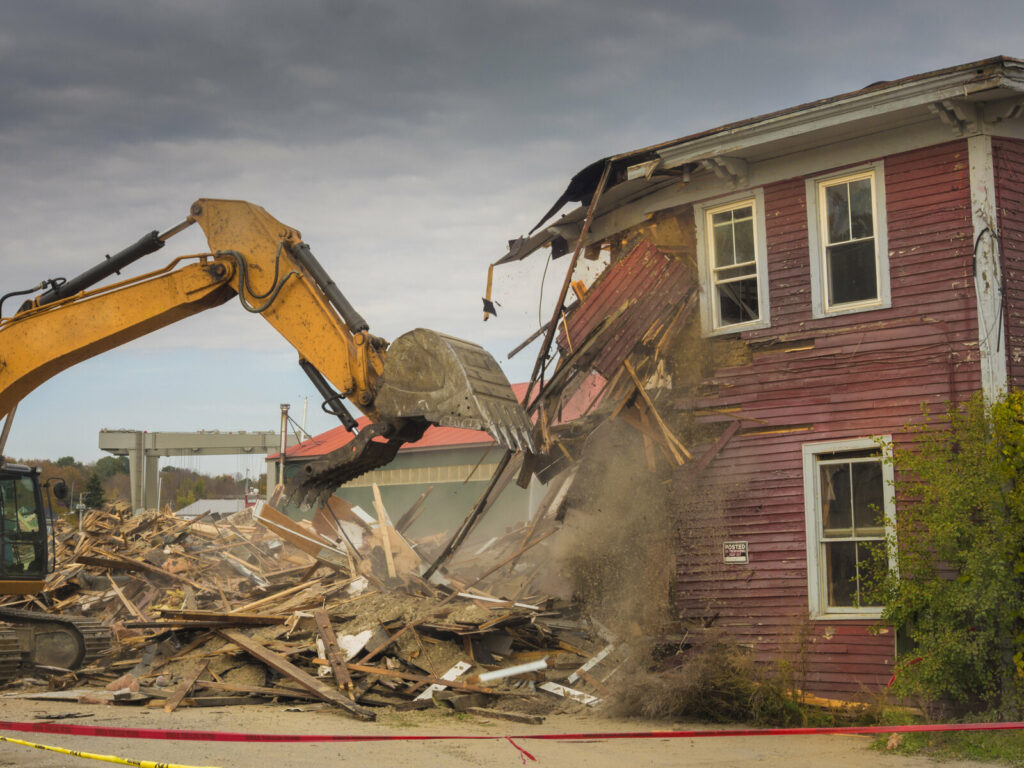 Sometimes, a fire-damaged house has so much depreciation that repairs aren't even worth it or possible. Instead of looking into rebuilding options, you might decide to just use your insurance money to build a new home from scratch. Depending on the benefits you get from any applicable insurance companies, you might have quite a bit of cash to use in new construction.

In such a case, you should consider what potential buyers are looking for in modern homes. Check for what's trending in your local real estate market. Also, consult real estate agents to find out what their buyers are looking for.

Building something that people are looking for would likely be better than just rebuilding what you had demolished. A real estate investor might even partner up with you to make the most of local home prices.
Key Takeaways
Selling a fire-damaged home or other property is more complicated than selling a home in good condition, but not impossible. Document everything that happened to the home but also what was done to restore it. Disclose everything candidly to home buyers looking for their next house, and never try to spin or hide even the smallest of details.

Insurance coverage should provide more than enough resources to repair your home back to code and market value. However, if the devastation is too extensive or you just don't want to deal with it, consider demolishing the home to rebuild from scratch or sell to a professional homebuyer like Resideum that buys properties as-is. We'll buy your fired-damaged house in Metro Atlanta.

A home fire can disrupt your life, but it doesn't have to hurt you financially forever. Your home's value can be restored with the right work, and you can sell it when you're ready for what it's actually worth.
Request an offer on your home by filling out the form below…