Selling a property in the city of Atlanta and the surrounding areas is relatively easy. The city is growing. Demand is high. Prices are rising.
But what if your house is not in great shape? What if you need to sell your house quickly and don't have time to wait for a traditional sale?
Home Sellers Sometimes Have Problems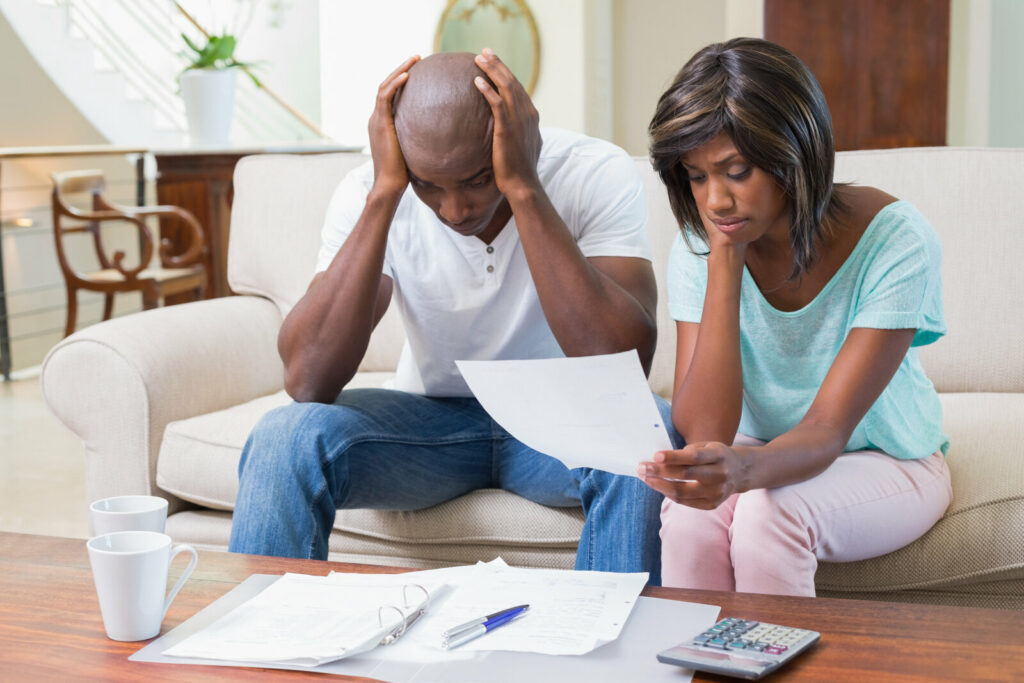 In an ideal world, owning a home would be easy, money wouldn't be a problem, life wouldn't pull us in different directions, no one would get sick or die, accidents wouldn't happen, natural disasters would never occur, and on and on and on. Life does happen, and it is sometimes full of disappointments and troubles that make owning a home difficult.
Common reasons homeowners need to sell their houses include:
Bankruptcy
Financial crisis
Job loss
Job relocation
Need a bigger home
Downsizing
Inherited a house
Unwanted property
Medical problems
Moving to assisted living
Bad tenants
House is old/obsolete
House suffered damage due to fire, water, tornado, etc.
All of these difficult life situations, and many more not mentioned, can make selling a home necessary. Often, the solution comes down to the need for more money. Getting cash fast, rather than slow, is usually helpful in these situations as well.
Sometimes the house itself is the problem if it has become cost-prohibitive to maintain, or if taxes and insurance keep rising, making payments can be a challenge.
Sometimes the house can be a solution to cash problems. If you are facing some type of financial crisis or need money for something like a medical emergency, selling a house can provide a quick source of cash. Of course, getting cash for your house depends on the amount of equity you have in your home. If the house is worth much more than you owe, you have a great source of money available to you.
Whether your house is the source of your problems, or a possible solution to the problem, selling your house can be a way out of one of the many challenges mentioned above.
Real Estate Realities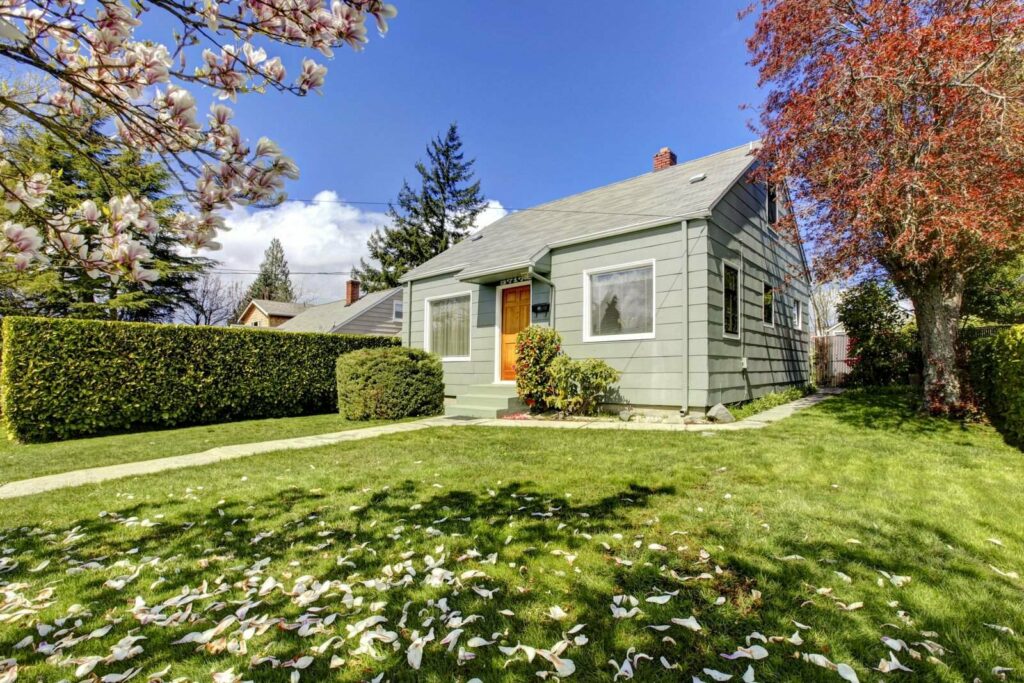 Almost every homeowner who is selling their house wants to sell it as quickly as possible. If you haven't secured your next house, perhaps you don't want a quick sale, but the majority of sellers want to find a buyer as quickly as they can. Time is definitely money when it comes to real estate. The mortgage payment clock never stops ticking, so the quicker you can sell your house, the less you'll spend on payments for a house you no longer want.
Houses that are in good condition, located in a nice area that is in demand, will naturally sell fairly quickly. But even if your house is in good condition, if you need to sell fast, you may be out of luck because most sales take many weeks or months to close.
And what do you do if your house is not in good condition, in need of repair? Or how about if the house isn't in an in-demand part of town? Selling a house quickly in these situations can be difficult.
Let's take a look at these problems separately:
Need to sell fast. For the most part, selling fast just isn't an option. Even if your agent is able to find a buyer in the first few days of putting the house on the market, the buyer will almost certainly have an inspection period, and have to meet a financing contingency and get their loan approved. This can take weeks or months.
House in need of repairs. When your property has been damaged due to a storm or due to maintenance that hasn't been done, you have to decide if you want to spend the money to fix it, or if you want to sell the house as-is. Fixing a house can be a lengthy process, especially if the house needs extensive repairs. As mentioned previously, time is money, so if you can't wait for the renovation work to be completed, you'll need to figure out how to find a buyer willing to purchase a house that is not in the best condition. More on this in a moment.
House located in a low-demand area. Let's face it, we all know that some parts of Atlanta are more desirable than others. The areas that are hot today can lose their luster, and areas that are currently considered undesirable, may be the hottest area next year. The problem is, if you need cash now, you don't have time to wait for your neighborhood to improve or become desirable again.
Houses with problems 2 and 3 might be considered "unsellable" because very few buyers want to live in a house that is in disrepair or that is a bad part of Atlanta.
Selling Your Unsellable House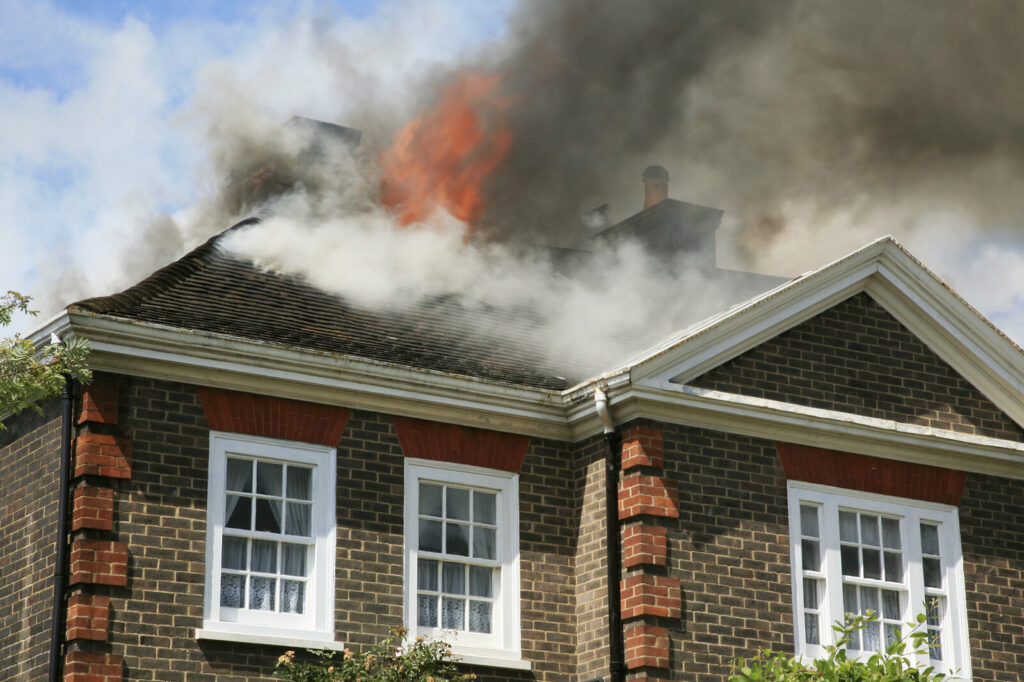 So, if you need to sell a property, and you need to sell it quickly, but the house is "unsellable," what can you do?
Following the traditional route of hiring a real estate agent, listing the house on the Multiple Listing Service, and hoping buyers show up may not work if your house is in bad shape or not in demand. Agents typically work with people who want to buy a home, move in immediately and continue their lives without much interruption. If buyers think the house is not move-in ready, they are not going to tour the house, much less buy it.
You can try lowering your price, but even a drastically reduced price may not be enough to attract traditional homebuyers.
You need to find an Atlanta cash buyer who is willing to purchase a house that is not in great shape, and who can make cash deals, meaning you don't have to wait and wonder if the buyer can get financing. If a speedy sale is something you need, you don't have time to wait to find out if your buyer can qualify for a mortgage. Cash home buyers, typically real estate investors, have their own source of funds, and don't need a loan to close a deal.
One important thing to note about a house that needs massive repairs (or even mid-level repairs): If a house is in bad shape, a buyer may not be able to get a mortgage approved, due to the condition of the property. Lenders may not be willing to make a loan on properties in bad shape. If they are willing to make a loan, they may not be able to loan the amount the buyers needs if the appraisal comes in too low. So, this is another reason traditional buyers may not work for you if your house is in poor condition.
Cash Buyers in Atlanta
Cash house buyers purchase challenging homes as investments. These buyers usually pour large sums of money into the house, making extensive repairs, bringing the house in-line with other houses in the neighborhood. Sometimes they even lead the way and begin a revitalization of an area.
What you are looking for are professional homebuyers who will make you an all-cash offer, on your property in as-is condition. This type of buyer will usually not impose any contingencies in their offers, meaning that they truly buy it as-is. The deal is not dependent on an inspection or financing approval or anything else.
Cash buyer companies can make quick decisions, with offers being ready for you in as little as 24 hours. An as-is cash offer like this is what you need if your house is not in great condition, or not in a desirable part of Atlanta.
Advantages of Cash Sales
When you choose to sell your house to an Atlanta cash home buyer, you will find there are several advantages versus your alternatives:
Sell fast. If you try to sell the house through a traditional agent, it may take a long period of time to find a buyer. Cash buyers are a phone call away, make quick offers, and can usually close in just a few days because they have their own funds.
Avoid commissions. Because you are selling the property yourself, directly to the cash buyer, you don't have to pay a commission to a real estate agent.
No repair costs. Because you are selling the house as-is, you don't have to spend a penny on any repair costs.
No contingencies to hold up the sale. Again, the as-is, cash sale means that you don't have to worry and wonder if the sale will go through.
Pay no closing costs. Unlike a traditional sale, Atlanta cash buyers will pay the closing costs for you.
Close fast and get paid. Paperwork, inspections, title searches, loan approvals and more can make the traditional closing process drag on for weeks or months. Because your buyer pays cash for houses, they don't have to waste time getting a mortgage loan approved, nor are there inspections, repairs and other tasks that delay a traditional home sale.
The Cash Buyer Solution in Atlanta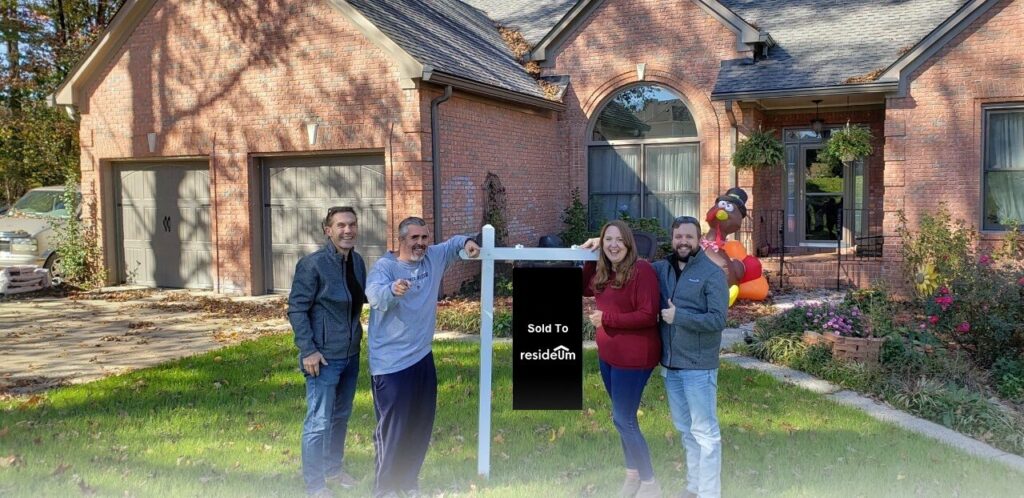 You can see how it is possible to solve challenging problems by selling your house the right way, to the right kind of buyer. An Atlanta cash buyer like Resideum can help you get the quick sale you need, put cash in your pocket and get you moving forward once again.
Resideum buys houses in Metro Atlanta. We buy houses as-is. We buy houses in any condition. We buy fire-damaged houses, water-damaged houses, even tornado damaged houses. Hey, we even buy houses that are in good condition!
You have a house that you need to sell, and we would love to make you a fair cash offer. Tell us a little about your property, and we will begin researching the property, the market price, and we will make you a fair cash offer in about 24 hours. And we can close in as little as 7 days (or whatever is convenient for you).
You get the cash you need, and can walk away from a property that may have been causing you problems and difficulties and stress. We will even clean it out if you don't want to remove the contents of the house.
Whatever your current situation, we can almost certainly help you improve that, get you the money that you need and help you move ahead with your life.
Resideum has been a part of the Atlanta real estate industry for over 30 years. We have helped thousands of buyers and sellers to achieve their real estate goals, and we can do the same for you.
Some of the Areas Where We Buy Houses
Complete the form below to get a free, no-obligation, all-cash offer for your house. You can also email us or call us at 678-710-6130 if you prefer. Contact us any time. We love to talk to homeowners, especially if they are facing difficult financial situations. Solving those challenges is one of our favorite rewards in this business.
---
Get More Info On Options To Sell Your Home…
Selling your house these days can be confusing and challenging. Connect with us or give us your info below and we'll help guide you through your options.
What Do You Have To Lose? Get Started Now…
We buy houses in ANY CONDITION in Atlanta. Sell my house fast in Atlanta! No commissions or fees and no obligation whatsoever. Start below by giving us a bit of information about your property or call (678) 710-6130…